What is a sportsbook?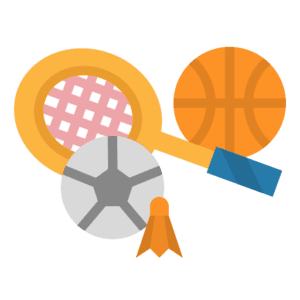 Simply put, sports betting is betting on the outcome of a particular sporting event. You place a bet on which team you think will win and with what result. Maybe you are good at predicting which players will score goals or put the ball in the basket at which times in the game? If so, this is the right kind of entertainment for you. Depending on your experience, Latvian online sportsbooks offer both single and multi bets. The single bets are more suitable for beginners to get a feel for the game and understand what betting feels like in reality.
You will find sportsbook sections at Olybet, Synottip, 11.lv, Betsafe, Pafbet and the largest virtual sports bar OptiBet. OptiBet is a veteran sports betting operator in Latvia and offers a wide range of events. Whichever sporting event you are interested in, you are sure to find it in the sportsbook. These range from team sports to individual athletes. Let's take a look at the most popular sports betting events below, among which you will surely find your favourite.
Basketball Betting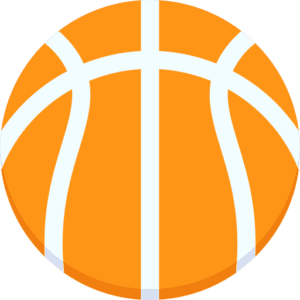 Basketball is one of the world's top 4 high-stakes sports. Without a doubt, the NBA events are the most followed in the world and also in Latvia. Especially because many Latvian athletes are among the NBA players, Kristaps Porziņģis is one of them. Other events that might be interesting as well are the Euroleague, VTB, Latvian-Estonian League, LBL or national team tournaments. In basketball, there are different wager types.
The most popular bet, because of its simplicity, is the bet on the winner of the game. This type of wager is called a two-way bet. The player bets on the winner and a specific multiplier is applied to the bet. In addition to this type of bet, you can also choose from handicap bet, outcome bet, over/under bet and others. It is worth trying to wager on teams that are not necessarily the favourites, as these offer higher odds. Although favourites seem safer to bet on, trying your luck on someone who is slightly behind can bring unexpected surprises.
N.1 in Latvia – Ice Hockey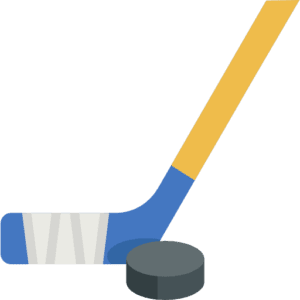 Although football is considered to be the leader of sports in the world, here in Latvia it is ice hockey. Ice hockey professionals and long-time fans have plenty of opportunities to place bets of all kinds. There is something for everyone from the NHL and KHL to other, smaller ice hockey leagues. The many ice hockey games during the season provide excellent betting opportunities. The popularity of ice hockey in Latvia can be attributed to the dynamic pace of the game. At the bookmaker you can place bets on the winner of the cup or league , winner of the game, or make over/under bets.
The over/under principle means that you predict whether a team's result will be above or below a predetermined forecast. You can also try to predict which team and which player will score first in the game and who will score next. It can be quite difficult to predict a particular outcome of the game. A separate area of sports betting is the Winter Olympics, which only take place once every four years. The prediction is made by a bookmaker. The odds of a game represent the bookmakers' view of the probability of the outcome.
How do odds work in betting?
Odds are used to understand implicit probability. If you see that Russia's odds equal 1 and the USA odds equal 2.5, then 1:2.5 means a 40% probability. Multiply stake by the odds. To wager on particular odds, you must have the reasoning and knowledge to justify the risk. It is a good idea to study reviews of any sport you are interested in and to take into account the opinions of experts.
Is it always worth betting on your favourite team?
The answer is no. Those with betting experience will have already noticed that players can show good odds on teams that are slightly behind. If you have a good knowledge of your sport and you take into account the bookmakers predictions of your favourite team's possible loss, this might lead you to a big win. Although betting on your favourite team will help you in the long run, on the other hand betting on the favourite team forfeit can be even more profitable. This betting strategy will suit people with in-depth knowledge of the team and its statistics.
Football betting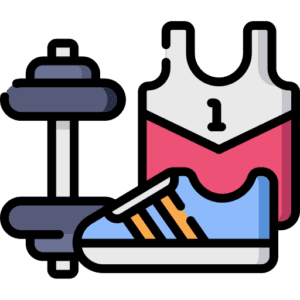 Football is the No.1 game in the world, but in Latvia it is second after ice hockey. Nevertheless, many football experts actively follow the various leagues and championships. Football is the sport that offers the widest range of bets. The most popular bet is on the result in normal time – a loss, a win or a draw. The second most popular type of bet is the handicap. Even if a team loses by one goal, it will be the winner if it has been given a handicap of +1.5.
The handicap can also be negative. A win must be by at least 2 goals for this bet to be successful. The negative handicap is usually awarded to the stronger team. In football you can also predict the exact result, which is quite challenging. You can also try to predict on an over/under basis, and bet on the results at half-time and half-time combined. It is very tempting to try and guess who will score first, but you should obviously have a good knowledge base to place these kinds of bets.
How about Tennis Betting?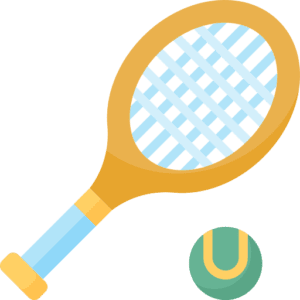 Thanks to some really good Latvian tennis players, tennis has also made its way onto the list of the most popular sports to bet on. You can follow Grand Slam tournaments like the French Open, US Open, Australian Open, Wimbledon and more. Tennis is an individual sport and requires close analysis of the player. Tennis has far fewer risks because there is no team where someone with a bad mood or injury could change the course of the game. It also has the advantage of an almost continuous season.
Live bets are generally favoured in tennis. This means that bets are adjusted based on the situation on the court. The types of stakes are very similar to other sports. The most basic stake in tennis is on the result, or the win/loss of the tennis player (or doubles pair). There is therefore also a high probability of success. Pre-match bets are also popular and include betting on the score, total number of games, handicap, number of sets, even/odd score and others.
What is Essential in a Tennis Game?
There are many important moments to consider in a tennis match. For example, the surface – grass, clay or hard surface. It is often the case that an athlete's performance varies depending on the court surface. The weather conditions during the match are also important. Last but not least, the playing style, and even such details, as whether he hits the ball with right or left hand, can make a difference.
What are Long-Term Bets?
Long-term bets are bets on the final winner of a championship. It means carefully following and analysing all the games. Tennis tournaments take place at several levels, the most prestigious being the Grand Slam. Although it sounds like a simple task to predict the winner of a tournament, you have to remember that the lowest risk in tennis are the men's events. This is because men's performances tend to be more stable. Women's tennis tends to be unpredictable, but if you want some nerve-wracking experience, go for it!
Betting and Boxing – Increasingly Exciting!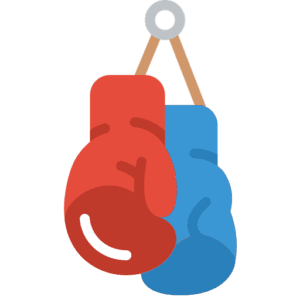 Latvian online casino operators offer you the chance to follow and bet on boxing matches. You are given the opportunity to bet on both world-class and local boxing events. Whether you are a fan of the WBC, WBO, IFC or the Super Series, you can test your predictive skills at any of them. It has to be said that Latvian boxing has been in the spotlight ever since boxer Mairis Briedis began his rise to fame and victory.
Like in any other game, you can always bet on who wins/loses. In Boxing, you can also bet on the total number of rounds. You can even try to predict how the match will end – knockout, technical knockout, disqualification, referee's decision, points – however, this can be a very risky bet. There are bookmakers that allow you to predict in which round the match could end, for example with a knockout. Boxing is an individual sport and, we would even say, psychologically difficult.
MMA – Mixed Martial Arts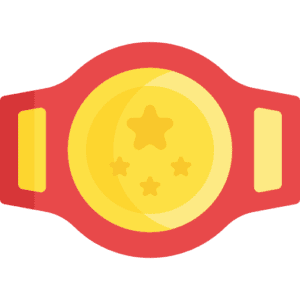 And yes, this is also a major betting discipline around the world. It is mistakenly called a fight without rules, but that is actually not true. If you are a passionate fan of this sport, you have an opportunity to follow the world's leading athletes' fights. This sport is often described as quite complex. The wagering options are very similar to ones in boxing. You need to know the physical characteristics of both fighters – your favourite and his opponent – weight, height, age and fighting style.
The first and most popular type of sports betting – who is going to win? If two very similar opponents meet, it might be worth betting on the one that is slightly underrated. This will most likely have higher odds. In MMA you will be given the opportunity to make your prediction both before the match and in Live mode. What makes MMA exciting is that the opponents are announced shortly before the match. The number of rounds can also be added to the betting types, where an accurate guess can be very satisfying.
E-Sports Betting options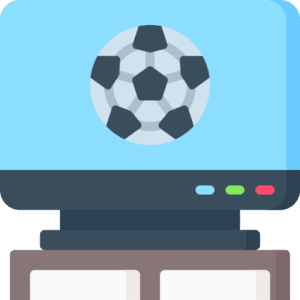 Sports betting includes a section such as e-sports. It has experienced particular growth in the last decade. This segment is similar to real sports betting. E-sports is a real competition between teams or individual players in an online game. Bets are placed on both real money and chances in the game. E-sports range from traditional sports games transferred to the virtual environment to different kinds of competitions, such as military or so-called shooting games.
Some of the world's best-known e-sports are Fortnite, CS GO and others. Fortnite's most recent winner was a 13-year-old boy who won one million US dollars. E-sports require following additional rules. The amount of wagering is enormous because these games have no seasons. E-sports are particularly popular among young people. Also in Latvian online casinos you will find an e-sports section, with both sports games and Dota, which is popular among young people. The outcome of the e-sports games is determined by a random number generator.
Can I try it out?
Yes, if you're new to the world of sports betting, every sportsbook in Latvia offers you the chance to use registration bonuses for both real and virtual sporting events. The offer varies, so feel free to try your luck at several sportsbooks. These bonuses are usually Risk-Free Bets set to a specific amount, so you don't have to risk your own money. It's a good way to learn the betting principles step by step, while finding the sports that interest you and are worth exploring.
Online Lottery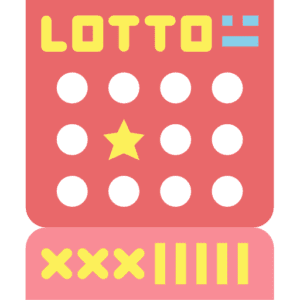 You don't have to go to a kiosk to buy a ticket to play the lotteries and guess the numbers. Latvia's online casino sites, including the ones mentioned above, are sure to give you that experience too. The main principle of this game is the selection of numbers, or the automatic random selection of numbers. Imagine large lottery tanks with small numbered balls swirling inside, you never know which one will fall out. There are lots of variations to bet on in such lotteries.
It is, of course, the cash prizes that attract people to the lottery. You don't need any special strategy to participate in lotteries, unlike a card game or other casino games. Lottery draws in Latvia are organised by large providers such as Latvijas Loto and other online casinos. Currently, the most popular free lottery is the so-called "cheque lottery", where anyone can participate without any special restrictions. Number lotteries or circulation lotteries are also popular in Latvia. The most trusted among them is the one where you can choose the potential winning numbers yourself.
There are so Many Possibilities!
But what do you need to be successful in sports betting? Quite a lot actually, but don't let that stop you! Without starting, you'll never know if you like it or not, if you're good at it or not. Although the types of bets can be confusing at first, experience has shown that it is only through the process that you can acquire the necessary knowledge. For example, single, multi or system bets? Start with the single bet and as you learn the principles of betting, you will naturally start to place combination bets, which will increase your chances of winning.
An important tip for those who are just getting serious about online betting, especially on US sporting events, you should check out the blogs, news and predictions of sportswatchers, bookmakers and dedicated fans in the respective country. If you want to be seriously successful, you need to know where to find serious and unbiased commentary on the sport in question, because without a strategy or an understanding of the nuances of the sport, your bet will have been placed for nothing. Maybe it's sports betting that will turn you into a true sports expert?
Frequently Asked Questions
Sports betting or Sportsbook can be found at various online casinos in Latvia. The most popular are Synnotip, 11.lv, Betsafe Latvija, Laimz Casino, Olybet, OptiBet, Pafbet.
These sports are different for each casino. However, in almost every casino you can find Ice Hockey, Basketball, Football, Tennis and Volleyball sections.
The most popular sports that Latvian bettors wager on are Ice Hockey, Basketball, Football and Tennis.
When placing bets, it is advisable to gather and analyse information on the teams that compete against each other. Their previous match history, statistics. This will make it easier for you to decide who and what to bet on.