Free bets offer players a great opportunity to try their luck in the world of sports betting before betting with their own money. No wonder the best freebets are so popular. In this article we will take a closer look at freebets from different aspects, tell you how you can receive them and with what conditions you can use them, and of course the most important thing – how to withdraw your winnings from a freebet sportsbook operator. We will also give you some examples of freebets and provide you with some useful advices and recommendations. After that, we'll answer the most frequently asked questions regarding freebets.

What is a freebet?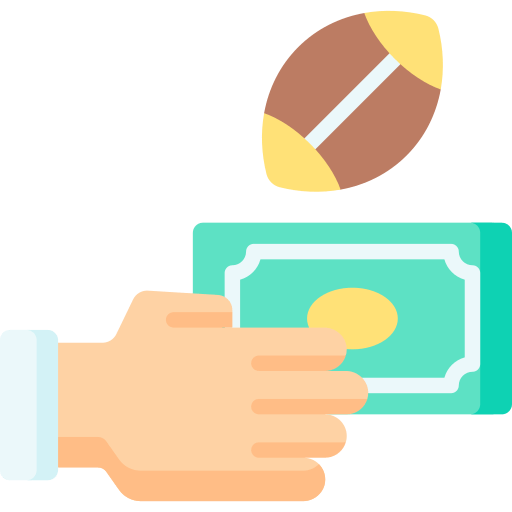 As the name freebet implies, it is a bet that you do not pay for. By using freebet for betting, the player does not run any risk of losing, as no money is deducted from his account.
This type of bonus is especially popular in sports betting. Nonetheless, it has both advantages and disadvantages, which we are going to discuss in this article. Unlike when placing a similar bet with your own money, the player does not need to risk his own money, however the amount of freebets is always much lower. While it is possible to get 100 or 200 euros of bonus money with a deposit bonus, bookmakers' freebet bonuses will give you usually between 5 and 20 euros. That is why free bets are less interesting for high rollers. On the other hand, they are among the most suitable bonuses for beginners.
Sportsbooks with freebets
Most of the best bookmaker sites use no deposit freebets as a tool to attract new customers. As you might know, bookmaker bonuses are not just handed out for nothing. It is a convenient, well thought-out marketing trick, which attracts new players to the world of betting, after which they most likely would continue to play at the betting site using their own money. Thus, bookmakers use freebets to reach a loyal audience.
Bookmakers with freebets offer players the best freebets not only in different forms and shapes, but also with different conditions. Therefore, it is very important for every sports bettor to check the conditions outlined in the terms and conditions of each bonus very carefully. Specific guidelines are provided there, with information on bonus activation, usage, expiration date, wagering requirements and other restrictions. So that players know exactly what to pay special attention to when they want to make free bets without a deposit, we have summarized all the necessary information in this article.
Best sportsbooks with freebets
Top Features:

Popular games

Live Chat
Get Bonus!

How to get a freebet
Normally, in order to get a bonus or place bets on sports without a deposit, players first need to register an account at the chosen bookmakers provider site. In order to do this, it is usually required to provide some personal information: your name, address, phone number and email address. Most likely, players will also need to go through an identity verification process so that the bookmaker can verify that the player has a legitimate reason for opening an account. For example, has reached the legal age to play in a casino and does not have another account at this bookmakers site.
After completing the necessary registration and verification process, freebets can be obtained in different ways:

Free Bets No Deposit Offers
The name itself explains what is meant by free bets without a deposit in sports betting. These offers are a type of betting bonus where the bettor is not required to make a deposit. This is what makes freebets such an attractive offer and numerous betting enthusiasts are out there daily looking to find new freebets. Such a no deposit sign-up bonus is likely to be relatively small, usually around €5.
Freebets for registration with a deposit
Freebets with a deposit are awarded after registration and top-up of the player's account with a certain amount of money. In this case, the size of the freebet may be fixed or depends on the size of the player's deposit – the higher the deposit amount, the greater the value the freebet will be. Such a bonus is usually offered to new casino customers for registration with a deposit, as well as to players who already have an account and make a new deposit.
Freebets for installing an app
Freebets for installing the app is an increasingly common type of no deposit bet, where bookmakers are ready to please their new users with a freebet for installing the bookmaker application. To get such a freebet is extremely simple, it is enough to download the application of the bookmaker for your smartphone, to register in the application, and after logging in the promised bonus will be credited to your player's account.
Freebet rewards for participating in promotions
Freebets can be offered on various promotions related to sporting events. Most often, such promotions have a number of specific conditions and the requirement to bet on certain events. Once the conditions are met, players receive freebets as a reward. As with all promotions, before participating, it is necessary to familiarize yourself with the rules of the promotion. And in order not to miss new interesting promotions offered by the bookmaker, we advise you to subscribe to the providers newsletters.
Freebets for active gambling
Another way to get freebets from a bookmaker is to actively play and participate in a casino loyalty program. For example, when customers reach a certain turnover in bets, many bookmakers encourage such activity with a small freebet.
Freebets as a reminder
As a reminder, some bookmakers offer freebets to inactive players who haven't placed bets over a long period of time. In that way reminding players about their registered account and encouraging them to come back and play.
Freebets for VIP members
One more option – free bets are sometimes awarded individually and only to selected players. This happens, for example, within the VIP program.
How to use freebets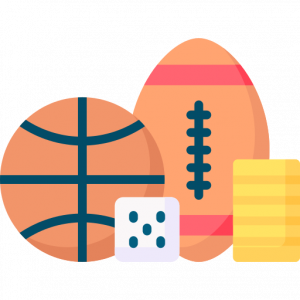 Usually, players get freebets without a deposit immediately after registration
In some cases, players may also be required to enter a bonus code or activation code to claim the free bet. After entering the bonus code, the free bet will be credited to your player account.
To use the freebet:
Open the sportsbook event or live event section and choose the event you are interested in.
You will have a choice to place a bet using funds from your account, or to place a freebet, make your choice
Choose the event you want to bet on
And place your bet.
With most sportsbooks, you can only use the freebet once. But there are also sportsbooks who allow you to split the freebet amount into several bets.
Sports to bet on with freebets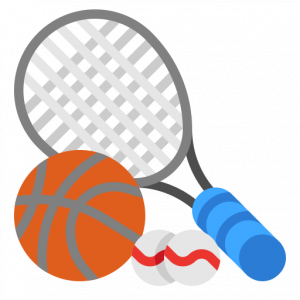 The sports available to use free bets on may vary from site to site, but you can usually bet on a wide range of sports such as football, horse racing, basketball, hockey, baseball, tennis, and many others.
Just check which sports the sportsbook site you choose allows you to bet on, and check the limitations on the odds they may have.
What is the value of a freebet
The freebet denomination depends on the sportsbook offer and indicates how much money is available for the player to wager after the bonus is activated. Usually the value of freebets ranges between 5 and 20 euros. Sometimes the amount is not fixed and depends on the size of the first deposit. Sportsbooks who go above and beyond in this regard should be treated with caution, as a too generous free offer may hide a catch or you may have to invest more of your own money in the form of bets.
Freebet terms and conditions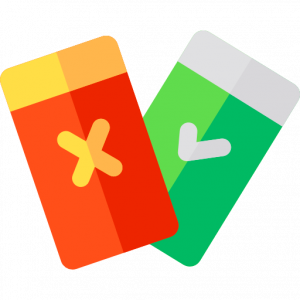 The obtained freebet bonus cannot be simply withdrawn right away. In order to cash out the bonus offer, it is necessary to make a bet that fulfills the terms and conditions set by the bookmaker. Not all bonuses are the same, and just as there are different ways to activate a free bet, offers may differ in terms of turnover requirement, bonus validity period and minimum odds. Some promotions, for example, may only apply to certain types of bets. This makes it even more important to become familiar with the freebet terms and conditions. If after reading the terms and conditions of the bonus you still have any questions left, you can always contact customer support, they will certainly help you with answers.
Below are the most important aspects you should pay attention to before activating a freebet bonus:
Wagering requirements
Minimum odds
Bonus validity period
Identity verification
Wagering requirements
As with most other Sportsbook bonuses, one of the conditions for freebets is that the bonus must be wagered a certain number of times. The minimum turnover determines how many bets in total players must make in order to meet the wagering requirements.
For example: if you received a bonus of 5 euros with a wagering requirement of 10 times. This means that you have to spend €50 on stakes before you can withdraw all your winnings.
Respectively, the lower the wagering requirements, the better and more profitable is the bonus offered by the Sportsbook.
Minimum Odds
If you want to risk as little as possible when using the freebet, you should choose a bonus offer with a low minimum odds. After all, minimum odds set the lower limit at which players are allowed to make winning bets.
There may be no odds limits, although experience has shown that they are usually part of the conditions when obtaining freebets. These minimum odds are never below 1.50, but also should not exceed 2.0.
The lower the minimum odds, the better.
Bonus validity period
While the minimum odds and turnover requirements for a no deposit bonus on sports betting should be as low as possible, the validity period of the bonus is exactly the opposite. It shows how quickly players must fulfill all the requirements of the bonus, e.g. reach the required turnover and be able to withdraw their winnings. Bonus requirements for freebets with a short validity period of the bonus can be very difficult to meet, since during this period it is necessary not only to make the necessary bets, but also to have time to fully wager them.
The period of validity of the bonus is a time period for fulfilling the requirements of the bonus, and the moer time players have, the better.
Identity verification
In order to get freebets in some sportsbooks, one of the conditions may be not only the signing up on the website, but also the verification of the player's identity. Usually in order to verify one's identity it is necessary to provide a scan of the document, which identifies the person. It may be a passport or an ID-card. Many online sportsbook sites also require a bank statement or utility bill as proof of address, which should be no older than 3 months old.
How to withdraw the amount won through a freebet
Now that you know what the requirements for using the freebet should be paid special attention to, let's look at how you can withdraw the amount won using this bonus.
A common question we get to hear is – can I withdraw the free bet immediately? Of course not, if you have a €10 freebet you cannot withdraw the €10 in cash. First you have to place a bet with this free bet. If your free bet wins, you can withdraw any winnings from the free bet.
Once players have met all of the minimum wagering requirements, they will understandably want to withdraw all of their winnings directly. In this case, sports bettors will often face two surprises:
First, the nominal value of the free bet itself is not subject to withdrawal and is removed from the account by the sportsbook after the bonus period is over. Which means, players can only withdraw the net profit made from the freebet. For example, if the value of the free bet without deposit was 10 euros, and the odds of your bet was 2.5, you can withdraw 15 euros credited to your account.
And secondly, some sports betting operators set a withdrawal limit on winnings from freebets: in this case, the maximum payout of winnings from such bonus is limited from the start, and players can, win and withdraw only certain amounts determined by the sportsbook.
Is it worth using freebets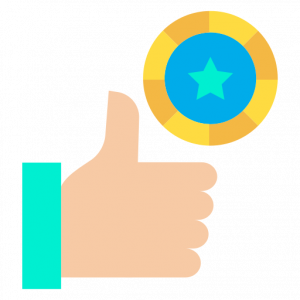 Of course, why not, you have nothing to lose! Freebets are worth using, because thanks to freebets you can make a sports bet without a deposit. Freebets are a good opportunity for new and existing customers to try their luck without using their own money. Especially for new customers, this is an ideal opportunity to test out a new sportsbook with no deposit freebets, and in general, to get to know the sports betting scene without investing your own money.
Free bets give a good opportunity to test a new betting provider.
You can make some profit without using your own funds.
It is possible to withdraw bonus winnings.
The turnover requirements are usually low and favorable for customers.
Providers offer free bets for special events. For example, such as the FIFA World Cup.
Which sportsbooks offer freebets?

Almost all betting companies include in their bonus offer freebets with different obtaining and wagering conditions and requirements. Usually available freebets can be found when registering on the bookmaker's website or in the "Promotions" section. Here are a few examples of Sportsbooks and the freebets they offer (current at the time of writing).
Parimatch Freebets
At the time of writing, Pari Match Sportsbook offered a freebet of 500 rubles for betting on sporting events.
The freebet must be used in one event and placed as one bet with the minimum odds of 1.5.
Bonus is valid from June 7, 2021 till June 7, 2022, however players have 7 days to wager the freebet after it has been activated.
You can activate the freebet, in your account, in the tab "Coupon".
Read the rest of the bonus terms and conditions carefully to see what types of bets do not qualify for the promotion.
Liga stavok Freebets (Лига Ставок)
At the Liga Stavok, if you bring a friend who signs up at the sportsbook website, gets the Liga Stavok Club card and makes bets for a total amount of 300 rubles using a coupon from you, both you and your friend will get freebets amounting to 300 rubles deposited on your Club card accounts.
Only Liga STavok Club card holders can take part in the promotion
The freebet is valid for 14 days from the moment it is credited to the Club card
The number of friends you can invite is unlimited
There is one more freebet available at Liga Stavok for account registration and verification.
After spinning the wheel of fortune, new players can get a freebet ranging from 100 to 10,000 rubles.
This freebet can be used to make only single bets
Wheel of Fortune is available within 14 days from the moment of registration
Freebet validity period – 14 days from the date of crediting to the player's account.
A player can bet only with the full amount of freebet
Fonbet Freebets
Fonbet sportsbook offers its new players a no deposit freebet of 1000 rubles for installing mobile application.
Players need to download the application and register
You can use the bonus on any event and any type of bet
Odds cannot exceed 5.0
Freebet is valid for 5 days.
To withdraw your winnings from the freebet it is necessary to make at least a minimum deposit
Fonbet Sportsbook offers new players a welcome bonus of 100% of the first deposit up to 15000 rubles.
Players are required to register and verify the account
Make the first deposit no less than 500 rubles
The first freebet of 500 rubles must be wagered x10 (5000 rubles).
For each wagering x10 players will receive the following freebets
With an initial deposit of 10,001 rubles and more, 30 freebets worth 500 rubles will be available after wagering all freebets. These freebets should be wagered x20
You have 30 calendar days from the date of the original deposit to wager the freebets.
Single, Express or System bets can be played with odds no lower than 1.50 and no higher than 3.50.
Betcity Freebets
Betcity offers new clients a freebet of up to 10 000 rubles
To participate in the promotion, you must sign up on the bookmakers site, pass the identity verification procedure and make your first deposit of at least 500 rubles
The freebet is valid within 30 days from the date of the first deposit
The wagering requirement is x6 of the deposit sum.
The promotion includes "Express" and "single" bets on Live and Prime Match events, with odds not lower than 1.8 and not higher than 3.00.
One more freebet is offered by Betcity for subscribing to their Telegram Channel.
Up to three freebets 500 rubles each
And the last freebet you can get for registering without a deposit through the mobile app.
New players can get up to three freebets of 500 rubles each
Freebet of 500 rubles can be placed in the mobile app on any event with odds up to 3.00.
In case of losing the first bet, players get the second freebet, and if they lose again – the third freebet.
The validity period of each freebet is 7 days from the moment it is credited to the player's account.
Melbet Freebets
Melbet Welcome Bonus – place EUR 30 bet – get EUR 30 freebet for signing up with the sportsbook
To get the Freebet a player needs to register with the sportsbook and make a deposit of 30 euros or more
Place the entire deposit amount on an event with odds of at least 1.5
Freebet is valid for 14 days from the moment of getting it
You have to wager the amount of the Freebet x3 by placing an express bet with odds of at least 1.4 on four or more sport events.
The total amount of winnings using this freebet cannot exceed the amount of the freebet itself
Betsafe Freebets
Betsafe offers its new clients a €10 freebet, for this you need to register, verify your account and make a deposit of at least €10.
The amount of the bonus must be wagered x1 in Sportsbook or horse racing with odds of 1.50 or higher.
The bonus is valid for 30 days, after which the bonus and all accumulated winnings automatically and irrevocably expire.
Mr. Green Freebets
Mr Green Sportsbook offers its customers the "Weekly League with the highest odds" promotion – at the end of each week 20 best players who have made winning bets with the highest odds will receive a fraction of the prize pool of the €2,500+ , and the top player will be awarded with a €1,000 freebet.
​​Players must place bets with a minimum bet of €10
Only winning bets take part in the promotion
Freebets can be used on any sport
The bettor can only get 1 freebet each week during this promotion
Freebet must be used within 7 days
You can place both pre-match and live bets, single or a combination of bets
Another Mr. Green bonus, is aimed at new players who make a deposit for the first time:
The bonus is only activated after a minimum of €20 has been wagered with a minimum odds of 1.80
Freespins are credited as two (2x) €10 free bets
Freespins are valid for 7 days after receipt
Pros and cons of Freebets
Pros:
The opportunity for new customers to test the sportsbook and get acquainted with the world of betting without risking their own money
Freebets are also used to reward existing clients
Freebets allow you to bet without any risk
You can withdraw bonus winnings
Cons:
Only one free bet can be used at a time
Minimum odds are often a condition for freebets
Often the value of the freebets is quite small – between 5 and 20 euros.
The value of the freebet itself is usually not withdrawable
Usually there is a wagering requirement
Possibly the winnings limit is set
Other things to consider
Withdrawal Terms
Unfortunately, many sports bettors are still prone to signing up for bonus offers without checking the associated bookmaker's withdrawal terms and conditions beforehand. However, it is the most important aspect to check to be able to withdraw the winnings:
If unsafe payment methods are offered or each transaction is subject to a high commission, the bonus only makes sense to a limited extent.
High minimum payout amounts also often put players at a disadvantage, as low winnings cannot be paid out without additional wagering.
Winning limits are most common with no deposit bonus for registration with a sportsbook.
Free and secure withdrawals must be provided
Withdrawal limits restrict the chances of winning
Safety Aspects
Even though the security aspects in Sportsbooks are only indirectly related to the bonus offer as such, they should be checked by the player before the registration in order not to fall for the bait of fraudsters. It is worth paying special attention to the information about the Bookmakers license for gambling and the encryption methods. We never recommend online bookmakers without a license and strong encryption, which is carried out according to the latest SSL procedure.
Tips for using freebets
So that you don't take any risks and can use your free bet wisely, we would like to give you an overview of the most important information.
Evaluate the offered freebet:
Take into account how the freebet is credited, how long is the validity period of the bonus, check whether there are any restrictions on betting odds, what types of bets can be placed using the particular freebet.
Don't try to snatch a freebet with a large denomination:
Usually, the larger the freebet amount, the harder the wagering conditions are and the less chance you have of winning.
Choose small freebets, with the option to use the amount
on a few bets. So you can practice evaluating sports events and make bets without risking your money.
Don't forget to read the terms and conditions of the freebets carefully:
All the important information about wagering is outlined in the terms and conditions, without knowing it your freebet will be time wasted.
Conclusion
No Deposit Free bets are popular among inexperienced beginners as well as experienced professional bettors. There are many reasons for this, but the absence of risk has the greatest appeal to most players. Keep in mind, however, that not every free bonus is truly completely free, and that no bookmaker is actually giving away money for nothing. As a minimum, players will have to comply with the defined wagering requirements and familiarize themselves with the terms and conditions of the bonus to avoid wasting the freebet.
Frequently Asked Questions
A freebet is a bet that can be made without making a deposit. Most often, freebets are provided to the client by the bookmaker for registration or their activity. Such offers are usually not high, but still quite beneficial, as players do not risk their own money.
Often it is enough to register an account, and the no deposit freebet for a new customer will be awarded. As a rule, you can't withdraw this credit immediately, but must first fulfill the requirements of the freebet.
The bookmaker offer freebets to players for registering on their site or downloading their mobile application, for active betting and loyalty, as well as in form of various promotions, timed to sporting events.
Many bookmakers, who use this type of bonus to attract new customers, offer freebets for registration. For example, Sportsbooks like Liga Stavok, Fonbet, Betcity, Melbet, etc.
In some sportsbooks in order to get a freebet, it is not enough to just register a player's account, it is also necessary to make a deposit of at least the minimum amount set by the bookmaker.
You can get a freebet at Liga Stavok if you bring a friend who will register on the bookmakers site, get a Liga Stavok Club card and place bets for a total amount of 300 rubles with a coupon from you.
Also there is another freebet available at Liga Stavok – for registration and account verification. After spinning the wheel of fortune, new players can get a freebet of 100 to 10,000 rubles.
Fonbet offers its new players a non-deposit freebet of 1000 rubles for installing a mobile app or registration and verification on their website.
Not necessarily. Although in many cases these offers are only available for new customers, from time to time freebets are offered for player activity and loyalty, as well as in the form of various promotions timed to sporting events. Freebets are sometimes sent out through newsletters to encourage inactive customers to come back.
Generally, you cannot withdraw the freebet immediately, but must first meet the wagering requirements of the freebet set by the bookmaker.
A freebet is a credit given to you by the bookmaker. In a risk free bet, you use your own money. If you lose your risk free bet, you get your money back. If you lose a bet made using freebet, you don't lose anything, but you don't win anything either.
Most freebets, once they are credited to your account, can be found and selected on the betting slip. So, instead of making a deposit and paying for a specific bet with your own money, you simply select a free bet as your payment method.
Yes, free bets are limited in validity period, and it is important to make sure that you use them before they expire. Free bets can be valid for seven days or a month, depending on the rules of the particular bookmaker. It's important to read all the terms and conditions to avoid freebets expiring before you could use them.
Like any bet, your freebet can win or lose. Therefore, there is no guarantee that your free bet will turn out to be a winning one; in any case, the winnings from freebets tend to be quite modest. And some sportsbooks even set a limit on the amount you can win using a freebet.
The value of a freebet depends on the bookmaker's offer. Usual offers range from 5 to 20 euros. Sometimes the amount is not fixed and depends on the size of the first deposit.
Since the competition in the online gambling market is growing every year, the betting site operators are trying to attract customers with various marketing moves. Freebets are one of those tricks, which attracts players to the world of betting and keeps them betting with their own money after they use the freebet. Also in this way, bookmakers reward their loyal audience and remind non-active players that they have an account registered at the betting site.
Of course, however, you should always remember that the actual value of the freebet itself is not subject to withdrawal and is deducted by the bookmaker from the account after the bonus period is over. This means that players can only withdraw their net winnings.