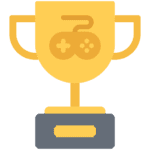 Like other sports, e-sports have championships, tournaments and even various leagues in which video game players compete. Janis Dzerve, the founder of the E-sports league, wants to make Latvia the center of video games in the Baltic states.
Video game competitions were introduced relatively recently. The first competition was held in 1972. The competition was held at Stanford University under the name Spacewar, and the main prize was a subscription to Rolling Stone magazine. However, as early as 1980, the first large-scale E-sports tournament was held, with over 10,000 participants from all over the United States. Players competed in The Space Invaders game.
E-sports game types
There are a lot of different games in E-Sports. Each has its own objective, style and challenge. The most popular games in cybersports are "fighting games" and "shooters" and there is a wide variety of them to choose from. Most of the games are designed for players of all levels, but many of them seem too difficult for beginners. Those are designed for professional gamers who have been playing video games for a long time.
Currently, the most popular games are Pubg, Call of Duty, World of Tanks, Counter Strike: Global Offensive, League of Legends, Hearthstone, Rocket League, Dota 2, Smite, Super Smash Bros, Melee, Overwatch, StarCraft II and Heroes of the Storm. Every E-sports fan has played at least one of these games. Many people who are not interested in E-sports are also familiar with these games.
In 2013, cyber athletes were recognized to be real athletes in the United States, and in 2017, cybersports were recognized as a real sport in the Philippines. Currently, it is being considered to include cybersports in the 2024 Summer Olympics. If it does happen, the competition will likely be in one of the most popular games such as Pubg, Call of Duty, Counter Strike or similar.
Betting on E-sports
Strange as it may seem, betting on E-sports is also possible. There is little physical activity in this sport, but it is just as challenging as traditional sports games. Cyber athletes need to think about their physical well-being in order to avoid health problems from sitting for long periods of time. Today, playing cybersports is as interesting as hockey or basketball.
In professional E-Sports, players choose a video game, divide into teams, and compete for huge prizes. By watching the game, spectators can bet on which team will win and which team will lose. Cybersports have different speeds for games depending on what game is being played, how many teams are involved in the game, how many players are on each team, and other factors.
The most popular bets placed by bettors are handicap, exact outcome, and the winner of the game. All of these types of bets are quite simple – even beginners can make them. The handicap is used very often, it is a bet on the difference of the results, indicating which team will win and by how many points. In the exact outcome bet you need to guess the exact outcome of the game and which team will win.
How to find a casino for betting on E-sports?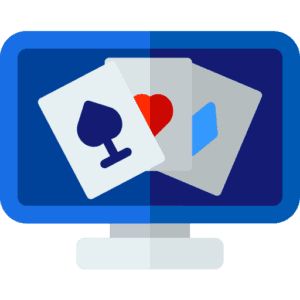 Sometimes it can be very challenging to find a reliable online casino. Especially when it comes to a sport as unusual as cybersports. To ensure the best betting experience, choose an easy to use casino with a wide selection of E-sports games, special bonuses for those who bet on E-sports, with a good reputation and, of course, a good customer service.
Among all Latvian online casinos, only a few offer betting on E-sports, so it is important to find out more about what each of these casinos has to offer. Find out which casino has the best chance of winning, which has the widest selection of the most popular games. It is important to choose a casino with a good reputation. You can find a E-sports section at casinos such as Olybet, Betsafe Latvia, Synottip, OptiBet, Pafbet.
In addition, casinos rarely offer bonuses specifically for players betting onE-sports, so these are very much appreciated. One online casino that offers its customers the opportunity to get an E-sports bonus is Olybet. If you win 5 cybersports games, you will get a bonus bet of 5 euros and 5 risk-free spins in Wild-O-Tron 3000. If you win 10 games, you will get a bonus bet of 10 euros and 10 risk-free spins.
Pros and Cons for E-sports beginner bettors
Betting on E-sports pros for beginners
A new and interesting experience.
An opportunity to learn how to apply cybersports betting strategies.
An opportunity to get big winnings by placing bets.
Betting on E-sports cons for beginners
Betting strategies can seem complicated at first.
Little experience, which can lead to losing.
Online casinos in Latvia and their E-spots offer

Optibet is one of the most popular online casinos in Latvia. This casino offers its players a wide range of bets on E-sports. Olybet, which was previously mentioned for its great bonuses, also offers its customers a large number of E-sports bets. However, Olybet offers fewer games than Optibet.

Anyone who has bet on sports is probably familiar with Betsafe Latvia. In this casino, the emphasis is on sports betting, and the selection of E-sports betting is also surprisingly large! Here you can place bets several times a day, every day.

Pafbet stands out among other casinos for its interesting and colorful design. This casino also offers the opportunity to bet on E-sports. The biggest plus of Pafbet is the very well-designed casino website. It is designed to be so easy to navigate and anyone will quickly find where to place bets on cyber sports.
Another Latvian online casino offering betting on E-sports is Synottip. This bookmaker only offers bets on Counter Strike games. There isn't much competition between Latvian casinos in this field, but it doesn't mean you can´t have a good time betting on E-sports.
Tips for those who want to bet on E-sports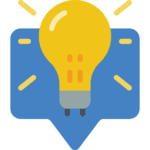 In order to make betting on E-sports enjoyable and have only a positive experience, it is not enough to just choose the casino where they are offered. There are many things to consider. The most important aspect is the betting odds. Based on them, you can draw quite a lot of conclusions about the game itself.
The odds are determined by the bookmaker, who predicts the outcome of the game based on various factors. Knowledge of cybersports games is important in order to make the best bets. Of course, you don't have to be an expert on video games, but basic knowledge certainly doesn't hurt. Take advantage of the free option provided by some bookmakers – study the analysis of teams, players, all events.
Don't Fall for Scammers! There are many people on the Internet who claim to be able to predict the exact outcome of games in exchange for large sums of money for this information. Such information is often inaccurate and should not always be trusted. It's better to follow the odds yourself and study the analytics of cyber sports events. Trust your abilities and become a gaming expert yourself.
Best odds on E-Sports betting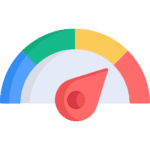 Always check the odds before placing a bet. Numerous sports experts have developed rules for calculating odds. It is not recommended to choose games with odds less than 1.09. Experts say that with such odds in the game you will not win much. Also it is not recommended to play with odds higher than 1.85 because it is unlikely that the outcome of the game will be positive.
The World's Largest E-Sports Event
Since E-sports are popular all over the world, there are many global tournaments and championships. One of the biggest sports championships in the history of eSports was held in Katowice, Poland. This championship was held from February 24, 2020 to March 1, 2020, and the name of this sporting event was "IEM Katowice 2020." Viewers could only watch the championship live and several million followed the broadcast.
Betting on E-sports online and betting on any other sport
Thanks to modern technology, it is becoming easier to participate in the draws. People are more and more willing to try new things. There is absolutely no difference between betting and winning in cybersports or in any other sport. The principle of the game and the use of strategies are exactly the same. The only difference is that betting on players of any other sport tends to be much more emotional than betting on E-sports.
Frequently asked questions
The possibility to place electronic bets using a smartphone depends on the casino. Some of the casinos mentioned above do offer this option.
It depends on each bettor individually. The gamblers have to plan how much money they can afford to spend on gambling.
Yes, you can. However, you cannot create more than one user profile and play bets in the same casino.
Most often players prefer games such as Dota 2 and Counter Strike. In these games, the odds are the highest and the winnings are the biggest.
Definitely not. Those who are not very familiar with cybersports can also participate in betting. However, knowledge will definitely help you win.
At the moment, E-sport in Latvia is not recognized as a sport. It is possible that, eventually, Latvia will do so as well.