Online Casino Slots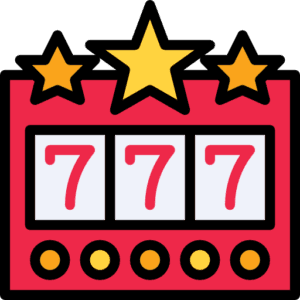 All online casinos offer their customers to play a variety of games, and one of the most popular games are, undoubtedly, slots. They consist of 3 or more reels. Playing slot machines is very simple – place your bet and press the Spin button. Watch the different symbols flash before your eyes and wait for the spin and the symbols on the screen to come to a stop. The game stops randomly and your winnings are determined in the same random manner. The winning amount, in turn, depends on the player's bet, combination of symbols and the number of lines.
Often when the reels stop, the symbols on the lines are different, in which case you win nothing. However, if you get 3 or more of the same symbols on the payline, you win. Fruit slots are one of the most popular types of slots. The most common slot machines are 3 reel slots, 5 reel slots, 7 reel slots, extended slots, 3D slots and interactive slots. Some online casinos offer slots tournaments, giving you the chance to compete with other players and win real cash prizes.
Online and Land Based Slots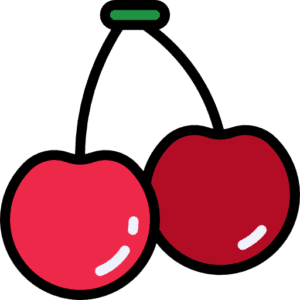 If you are used to playing slot machines in venues, it is likely that the online casino format will be somewhat unusual for you at first. When you play casino games in land-based venues, you have to flip a coin, press the knob and expect 3 symbols to appear on the screen indicating whether or not you're winning. If you decide to play at an online casino, remember that slot machines have multiple reels. A sequence of symbols in any row – horizontally, diagonally or in a zigzag pattern – can bring you winnings. When playing slot games online, you can choose how many paylines you want to bet on.
Many casino players like to play slots, as they make it easy to bet on profitable winnings, such as the progressive jackpot. When playing slots you don't need a game strategy either online or in land-based venues – the outcome of the game is random. Online casino slots are designed for those players who like to play alone, in silence, without distractions. Online casinos offer stunning graphic design and great features for slot machines.
Play Casino Slots Online
Important Terminology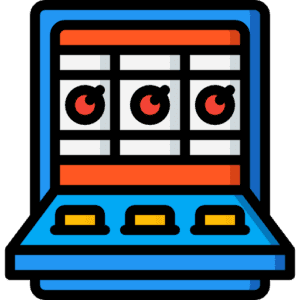 Needless to say, even when playing slots, it is important to know the terms and conditions of the game. Some slot machines offer various bonuses during the game. The Wild symbol replaces regular symbols on the reels and helps create lucky combinations. The Stacked Wild symbol usually replaces one or more symbols on the reels, increasing the chances of winning. Expanding Wild is a symbol that, when revealed, replaces some of the symbols on the reels. Scatter is a special symbol that activates features such as free spins, mini-games or bonus cards. This gives you additional opportunity to win more prizes.
If you get the Multiplier bonus, the winnings will increase significantly. Scatter symbols in the game are very rare. In some slot machines, they can also replace symbols on the paylines, which results in winnings. Wild symbols replace regular symbols, which also helps to win. For example, if you have 3 of the same symbols and a Wild symbol on your payline, they count as 4 of the same symbols and you win. The payline is a line that crosses through one symbol on each reel, along which a winning combination is evaluated.
Nuances of the Slot Machines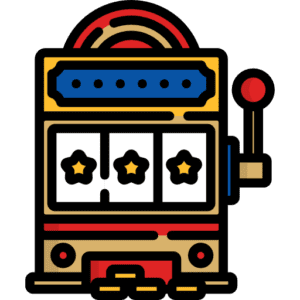 For a successful game, it is recommended to make use of the bonuses offered by almost all online casinos. For example, at the moment online casino 11.lv offers its new customers 50 risk-free spins in Starburst slot machines. To increase your chances of winning, look for slots with a high payout percentage. It is important to remember that all spins in the game are unique, and when adding money to the slot machine, the chances of winning do not increase, but remain the same as before. It's important to know when to stop playing, as well as when you feel like you're very lucky, you should also slow down in time.
To get the most positive casino experience, choose slots that offer random jackpots. Before you choose a slot machine, be sure to read the payout terms so there are no surprises later. The payout rates for each game can be found in the "Help and Rules" section. A good way to test new slots and their rules is to use the slot machines online for free. You will get an idea of how these games work and what their possible outcomes are. Be sure to use the casino's offers and bonuses to top up your bankroll.
Online Casino Optibet Slots
Optibet is one of the most popular licensed online casinos in Latvia. The selection of Optibet slot machines is huge. It also includes slot machines with jackpots. The most popular slot machines with jackpots in Optibet: 40 Super Hot, Divine Fortune, My Lucky Number, 100 Cats, Rising Tiger, Wolf Gold, Fruits n' Sevens, Mercy Of The Gods, Diamond Link: Mighty Sevens. The most popular games are Book Of Ra Deluxe, Nitropolis, Captain Venture 2, Twin Spin Megaways, Book Of Dead, Rabbit Hole Riches and Legacy of Egypt.
Online Casino 11.lv Slots
11.lv is also a very popular licensed online casino in Latvia. Online casino 11.lv also offers many different slot machines, among those there are games that you can't miss! The most popular games 11.lv: Book of Ra, Sizzling Hot, Starburst, 40 Super Hot, Divine Fortune, Big Bad Wolf, Golden Sevens, Rings Of Fortune, Twin Spin, Book Of Maya, King Maker, Royal Mint, Fruit Shop. Be sure to try your luck at one of these games! If the casino world is new to you, it is recommended to try different slots to find the most suitable one.
Latvian Online Casino Promotions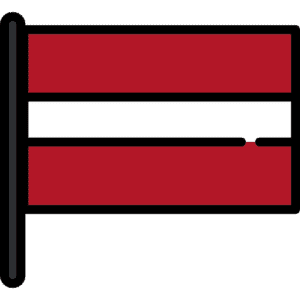 The bonuses offered by the online casinos give you the opportunity to win big prizes. To use or not to use those bonuses is up to you. Synottip offers deposit bonuses. When you make your first deposit of €10, you get 100 risk-free spins in Book Of Ra Deluxe. Olybet offers the same bonus to its new customers. With a deposit of €10, you get 100 risk-free spins in Book Of Ra slot, after that you can get another 100 risk-free spins in Jumanji and use the free slots.
BetSafe also offers a great bonus to its new customers that make a deposit. By depositing 20 euros into your gaming account, you will get 100 risk-free spins on Dead or Alive 2. It is important to understand which bonus is more suitable for you and which casino you prefer. Pay attention to the size of the deposit to get the bonus. If you don't match the required deposit amount, you won't get the bonus. Good luck in choosing a casino!
Online Slots – Summary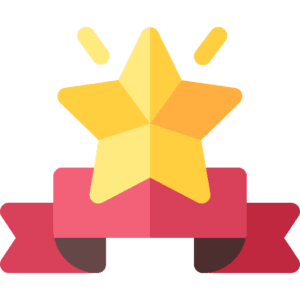 Slots are one of the most popular types of games offered by casinos. No experience or special strategy is required to play. It is impossible to have any influence on the course of the game, the symbols on the reels are chosen in a completely random way. The principle of the game is quite simple – make a bet, click Spin, wait until the reels stop spinning, and win. For all those who like adrenaline, but do not like to learn a lot of rules, slots will be the most appropriate game in the casino. Be sure to test your luck! Don't forget to take advantage of promotions and bonuses to get the best gaming experience.
Frequently Asked Questions
Slot machines are a game of chance and it is almost impossible to influence them. To increase your odds, we recommend choosing games with a higher average payout percentage (RTP).
No. Online casinos buy games with a pre-programmed average payout percentage (RTP) that cannot be changed by the casino. The RTP percentage is always shown for a specific game.
It seems that in any online casino you will find any of these games: Book of Ra, Sizzling Hot, Starburst, 40 Super Hot, Divine Fortune, Nitropolis, Big Bad Wolf, Golden Sevens, Rings of Fortune, Twin Spin, Book Of Dead, Legacy of Egypt Royal Mint, Fruit Shop and many others, as the offer of slots in each casino consists of several hundreds of games.
Fixed slot machines have a fixed jackpot. These games offer smaller winnings than the big winnings, but therefore the chances of winning the top prize are higher than in games with a progressive jackpot. Progressive slots have a jackpot that keeps increasing. The progressive jackpot constantly increases by a small percentage of each bet made, until someone accidentally wins the jackpot. Then it starts all over again.