The UFC 272 tournament took place in Las Vegas on March 5 this time. Many celebrities took part in this spectacular UFC night. But the most fascinating fight was between Mariya Agapova and Maryna Moroz. We heard a lot about their friendship, a while ago, they were training in the same gym, but right now, they have become real enemies.
This tournament was full of such "enemy battles", the fight between Jorge Masvidal and Colby Covington, who, the same as the girls, used to be best friends and now fiercely fought against each other.
From a spectator's point of view, such fights are always impressive and enjoyable. They are greatly enjoyed by fans who make MMA bets since they can make multiple predictions at once.
But let's return to the girls' fight. Their conflict revolves around "exposing" the Kazakh martial artist Mariya Agapova. Allegedly, her former close friend, Marya Moroz, could not stand seeing Agapova ruin her life and the lives of everyone around her any longer. The Ukrainian martial artist gave an interview to a YouTube channel called Vestnik MMA. She claimed that her current competitor used drugs regularly – she would say that she didn't even have money for food, so her gym would give her money, which she would then waste on drugs. During her training Mariya acted extremely inappropriately – she could jab her coach with her elbow on purpose, and she consistently threw fits of hysteria. Because of this, she would often be thrown out of different MMA clubs.
Moroz also stated that she lived close to Agapova and witnessed police come to her house several times. The woman crashed her car while being on drugs and threatened the pregnant wife of an MMA fighter with a knife. 
All Slander?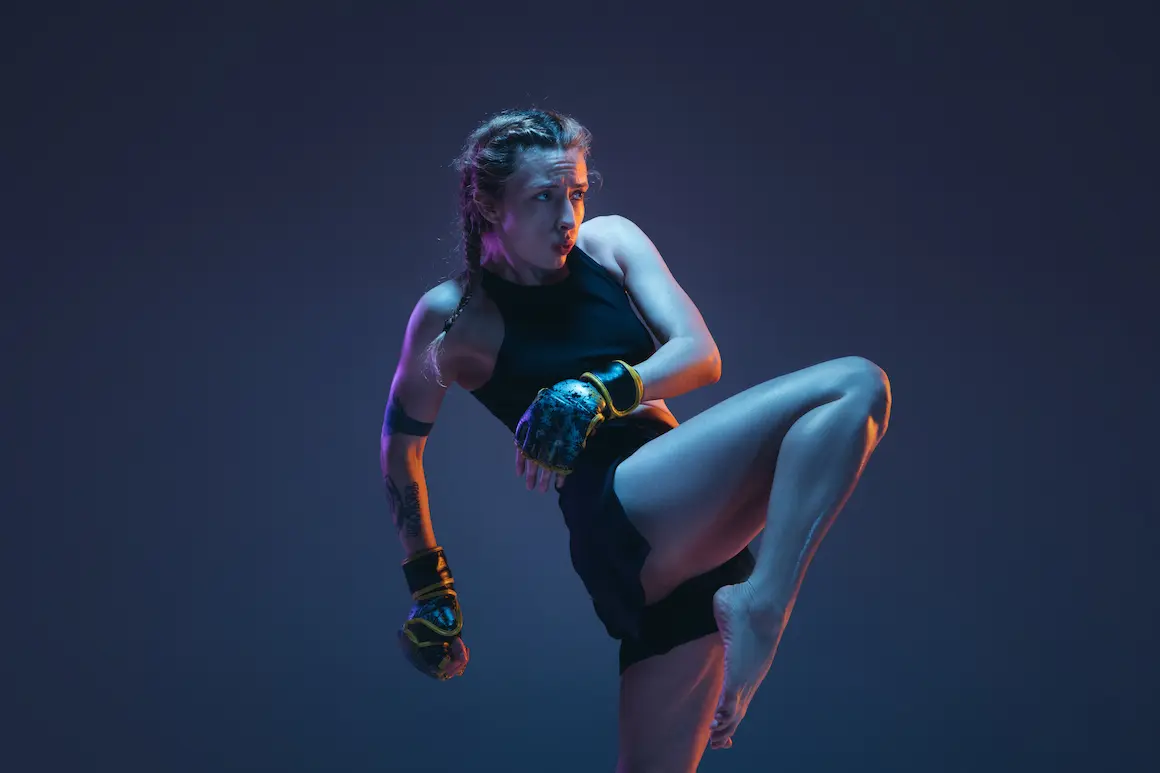 The manager of the accused, on the other hand, claims that these are just words and have no proof. We should point out that there are, indeed, inconsistencies. For example, where did Agapova get a car that she apparently crashed if she did not even have money for food? And why did UFC sign a contract with Mariya if she is such a far-gone drug addict? This, in turn, disproves her substance addiction, including doping, since every fighter is regularly checked according to a special anti-doping program.
Soon enough, Mariya herself completely refuted everything mentioned above in her own interview with Chempionat. After this, she tried to call her former friend and calmly sort things out, but nobody answered her.
Moroz Slandered Her Friend
Experts tried to understand why Moroz defamed Agapova in such a way. It is highly likely that she used her competitor's difficult situation to her advantage. At the time, Agapova was going through a stressful period in her life: serious health issues, lack of money, and an unstable emotional state. After the interview, most didn't question the veracity of what was said. One betting company even terminated their collaboration with her (although they stated the opposite). Still, Mariya believed that her competitor's slander was exactly the reason. When it came to social media and fans, Agapova received mixed reactions. One can say that her audience split into two sides.
The fighter admitted that she had a tough childhood. Her father often beat her mother, drank, and was mentally unstable. He died early – when Mariya Agapova was just 11 years old. The school was also difficult – she was subject to constant teasing and bullying. This was the exact reason for her hitting the gym.
As stated above, Moroz did not reply when her former friend called her. The only way to solve this conflict was a fight. However, Agapova and her coach were sure that the Ukrainian fighter wouldn't agree to this confrontation, and the dispute would remain unresolved since she would be too afraid to be defeated.  
The experts reacted differently. They thought that this fight was not so important for Moroz because, unlike for her main opponent, MMA fights are not her only source of income. For example, one of her other revenue sources is her OnlyFans account. Currently, martial artist is mostly regarded as a model rather than an athlete. This service allows one to earn substantial amounts of money while remaining complete safety. Many think that Moroz may soon leave MMA completely. So if you haven't made any bets yet, hurry up – any one of them may end up being the last in her career. 
Conversely, for Agapova, every fight is a way to earn money and prove to herself and others that she is strong and brave. The fighter does not intend to stop pursuing her career and wishes to revenge her offender. Until the very end, nobody could tell for sure if this fight would actually take place. Agapova herself was almost 100% confident that Moroz would get scared and back out.
Results of a Legendary Fight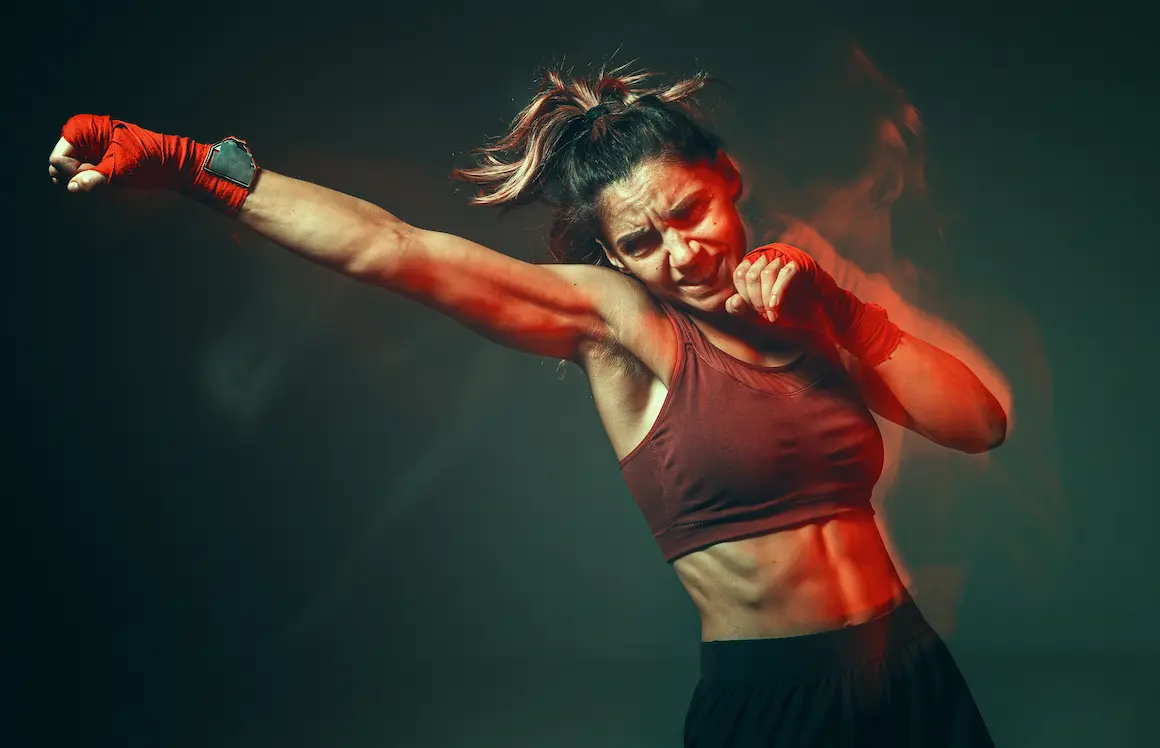 Still, the match took place the night of the 5th to the 6th of March. Of course, most considered Agapova to be the favourite since she was the one who trained tirelessly and was serious about the situation. Her last match was in the autumn of 2021. That battle ended with the defeat of Sabina Mazo. In total, Mariya had 13 matches and won 10 of them.
It was difficult to perceive Marya Moroz as serious competition since her last fight was in 2020 due to an injury. The professionals knew that she was not in her best physical state.
But, unexpectedly for all, Moroz took everything in her hands at the very beginning of the match and did not let her opponent turn the tide in her favour. She even almost strangled Agapova. Marya continued to dominate in the second round with chokeholds and powerful punches. Obviously, the Kazakh fighter quite literally didn't have room to breathe, so she was forced to admit defeat.
As a result, the fight ended with the triumph of the Ukrainian Marya Moroz, to everyone's surprise. This was the 30th victory in her career. Agapova never got a chance for revenge. She has not commented on this yet. Hopefully, the fighter will soon share her experience of the fight.
Was this content helpful?
Thank you for your feedback! We will do our best to improve this content!