Join forces with the Flashback Heroes in a crime-ridden neighborhood! Introduced to the world on 27 April 2021, this slot offers 12 symbols, four high-paying and five low-paying: Wild, Rocket Wild, and Scatter. This Arcadem slot is jam-packed with bonus features, including four separate free spins modes. In this online slot, players can expect a 95% RTP and a 5-reel matrix where they may win in 243 different ways. This slot may be played on any device that has an Internet connection.
This title has a medium level of volatility, which should provide a good balance of high and low-level wins.
Whether you're a hero or a villain, there are plenty of in-game features and bonus rounds to choose from, no matter which side you pick. With a chance to win 10,000x your bet, becoming a hero is just a click of a button away.

What We Like About This Online Slot
To stand out from the competition, a casino slot game must go through numerous checks. Flashback Heroes isn't simply for entertainment. It's a fantastic place for gamblers to increase their winning margin. Every player will find something to cater to their needs among the numerous random features available here.
Even the most demanding gamers will be able to work their way around the slot to their taste, and even the most inexperienced will be able to navigate the easy interface. You'll be absorbed in a world of realistic games and stunning visuals within just a few minutes! Fantasy combinations will elicit a wide range of feelings that can only be found when playing  the slot Flashback Heroes.
Where to Play Flashback Heroes For Real

These days, online casinos are all the rage. In practically every field, they've outperformed their land-based counterparts. Today's casinos provide a considerably more extensive selection of games and bigger bonuses and promotions, all packaged in a handy play-on-the-go package. Zulubet, Cadoola, Campobet, Boomerang casino, and Video slots are among the casinos that accept real money deposits. These gambling establishments frequently have various new features, among other things. However, not all of them are created equal, making it tough to choose one. Consider factors such as online reputation, variety of games, bonuses and promotions, security measures and other serious aspects.
Reviewed and Verified by Marcis Licis

Bonus up to
1000€
+
125
risk-free spins
Great welcome bonus
Large range of slot machines
24/7 live chat

Home to leading software providers
Multiple payment methods
Mobile friendly games

100% bonus up to
1500€
+
500
free spins
Collaborates with the best software providers
Convenient mobile site and application
Extremely helpful support
Flashback Heroes Theme
Flashback Heroes has a futuristic feel to it. In what looks to be an abandoned city, we are treated to a tranquil rainy night. The images are a tad gloomy, but that sets the overall tone of the slot. It has eye-catching graphics and performance and a piece of captivating music that will provide gamers with an extraordinary experience. Depending on the context, the genre might be Adventure, Detective, or Crime.
Sound & Soundtrack
In terms of sound, mysterious but funky electronic music is provided to lighten the mood. The game's theme inspires fast-paced, energetic music to increase adrenaline levels. The background music, sound effects, and images in Flashback Heroes will certainly "wow" the gamer.
Bonus Feature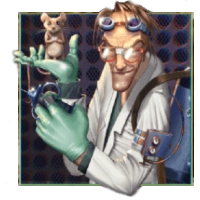 Each of the four bonus spins coincides with one of the high-paying symbols. Professor Element's Win Spin turns a lost spin into a winning combination at random. Ranger's Lock and Spinlock are the winning symbols in place after a successful spin while respinning the remainder. Chill Spin by Ice Fox freezes random wilds on the reels, guaranteeing a random win.
Ace Danger's Multiplier multiplies any win by up to ten times. When three scatter symbols appear on the reels, free spins are awarded. Professor Element's spins run until five rocket symbols appear on the reels, while the other three characters' spins run until five rocket symbols appear on the reels. Ranger's 10 free spins are accompanied by respins for each win. Every spin in the Ice Fox spins a random wild that appears on the reels. The multipliers in Ace Danger's spins rise with each victory on the reels.
Free Spins Feature
Free Spins with Professor Element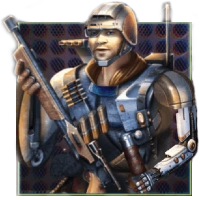 The paytable's "rules" section, which outlines this feature, might be revised — it appears to play identically to the main game with no new features… However, all wins are tripled!
This feature will continue endlessly until a rocket symbol appears on the fifth reel five times. Unfortunately, the rocket occurs fairly frequently – when testing this function, I recorded an average of around 10 free spins, implying that the rocket appears every other spin. Even ten free spins at 3x may result in some significant winnings in this game, so it's not a terrible option.
This feature guarantees ten free spins with the lock and spin modifier from the main game. The problem is that the feature is only activated after a winning spin.
Ice Fox Free Spins Feature
Our foxy superhero only gives you seven free spins, but each one comes with a different set of wilds added to the reels. On a 243-ways-to-win slot, this is rather lucrative, yet the paytable doesn't mention if there is a maximum amount of wilds that may be added per spin. This function provided me with a couple of significant hits, and I would strongly advise you to give it a shot.
Ace Danger Free Spins
Finally, our four superheroes with the biggest payouts also have the freest spins. This option gives you 12 spins with a 5x multiplier that grows by 1x after each spin. This implies that your last free spin comes with a 17x multiplier — if you're lucky, you may win a lot of money.
This free spin bonus may also be retriggered by landing three scatter symbols on any spin; retriggers add six additional spins to your total, increasing the maximum multiplier. Most gamers, I believe, will always select this choice, and it's difficult to disagree with that.
Money Respin Feature 
Flashback Heroes has a unique element that adds to the game's overall enjoyment. After completing a paid spin, this feature lets you receive a free spin that includes multipliers, extra wilds, or more winning ways. Whether you want to play the greatest respin slots for fun or to master the game, it's entirely up to you.
Pros and Cons 
Pros
A major victory (x10000)
Many added features are compatible with iOS and Android smartphones
Multiple free spins are available
Fantastic user interface
Realistic games and stunning visual
Cons
The RTP isn't all that exciting (95.0% )
For some gamblers, the variance is too significant
Overall, bet alternatives are limited
Tricks of Flashback Heroes
If you want to walk away with a massive payout, slots are your best bet. Occasionally, a few lucky players win life-changing sums of money, with several jackpots exceeding a million dollars. It's essential to bear in mind that if you're looking for smaller but more frequent wins, Flashback Heroes may be the best way to go.
Select your time window with consideration. The first point to remember is that no two slot machines are alike.
Play free games to improve your skills. You can try free slot machines before you start playing for real money.
Examine the salary scale.
Stick to your spending plan.
Attempt to win lower jackpots.
Don't rush back into the game even if you've had a tremendous triumph. Wait a few hours and then play again; this will improve the likelihood of winning combos.
RTP of Flashback Heroes
Flashback Heroes has an RTP of 95%, which is slightly below the industry average for games of this sort.
Should You Play Flashback Heroes
The name "Flashback Heroes" says it all. There are incredible features such as game availability, awards and incentives, stakes flexibility, payment convenience, and more significant payouts. Players may look forward to extra elements including wild symbols and scatter symbols, interactive bonus rounds and much more.
If you're still not convinced, keep in mind that this slot is also playable on a mobile device. Mobile versions of Flashback Heroes are available on both iOS and Android. From the convenience of your own home, you may play a variety of fantastic games, like Flashback Heroes.
Software Provider 
Arcadem is a fun iGaming studio to watch since you never know what they'll come up with next. They delight in constantly coming up with fresh gaming concepts that are simply begging to be turned into incredible concepts. The graphical aspect of casino games is how they may communicate their creative ideas to the audience. Arcadem is focused on making fantastic games with even better moods. They take innovative ideas and transform them into stunning experiences that fascinate gamers worldwide.
How To Play For Real Money
If you're wondering how to move the 5×3 layout in the Flashback Heroes video slot, you'll be relieved to learn that it's a straightforward process. All you have to do now is click on the gray sign with two cursors. Of course, you should probably start by clicking on the Total Bet indicator. A new window will appear with 15 possible bets. Because the lowest bet is €0.25 and the highest bet is €100 per spin, this slot is appropriate for all types of gamers.
Every player can activate up to 250 automatic spins with (or without) constraints using the Autoplay function. You may purchase the bonus feature by clicking the Bonus Buy button. A Paytable sign is also present. It shows all of the game's symbols, features, and rewards. There's also a speaker in the upper-right corner that controls the music. The three white lines will show you the settings on the other side.
How To Play For Free
You can play the reels of Flashback Heroes without depositing any coin into the game, thanks to the Arcadem free slots feature. The free demo version lets you test out the game's gameplay, extra features, and win rates. This allows gamers to put the game through its paces before deciding whether or not to play for real money.
Click the paytable button on the right-hand side of the bottom of the reels to access the paytable. When all winning combinations are matched on the reels, the paytable shows how much each one pays out.
Click the rules button at the top of the paytable menu to discover the complete game regulations, including details on the extra features and free spins.
The bet button is located to the left of the paytable symbol. When you click this, a list of possible bets will appear. Set your wager by clicking the amount you want to bet.
Click the spin button below the third reel to start a single spin.
Click the autoplay button below the first reel to spin the reels automatically. This activates the autoplay menu, from which you may choose up to 250 spins to be played automatically. Other alternatives are available; choose the number of spins you are most comfortable with.
The casino drift's demo version of the slot Flashback Heroes is no worse than the real game and will gratify all players. Bonuses are advantageous since they may be used over and over again! You may play for free as much as before investing real money in the casino. You do not need to download anything, and you do not need to create an account. Simply play a free demo of the Flashback Heroes slot at one of the casinos listed below.
5 Casinos where to play slot Flashback Heroes
While selecting a decent casino site might be difficult, several fantastic online casinos provide fantastic bonuses, a diverse game selection, and a lot of fun. While the real money gambling sites on our list vary in terms of their offers, we can be confident that they are all safe and secure.
Final Thoughts 
Flashback Heroes is a beautiful slot game to play, with its overall visual attractiveness certainly catching the eye. The features available here should keep you interested and engaged in the game for hours. There's never a dull moment with the wide variety of features, and the top payout of 10,000x your bet is more than enough to keep most high-variance slot gamers satisfied.
Even though the Flashback Heroes slot machine doesn't have many extra gaming elements, it's still a fantastic slot to potentially win big at. Give Flashback Heroes a try if you want your slots to be essential and well-designed. Flashback Heroes is a fantastic-sounding slot with a lovely appearance!
Flashback Heroes FAQs 
Is Flashback Heroes Safe to Play? 

Yes. Since its inception, Flashback Heroes has built a name for itself in online gaming. It was created by a trustworthy company (Arcadem) and is hosted by some of the best online casinos.

Is Flashback Heroes available on mobile? 

Absolutely. This game is playable on a desktop, tablet, or mobile device. You may play Arcadum games on whatever device or platform you like as a player. Mobile versions of Flashback Heroes are available on both iOS and Android.

What is the RTP of Flashback Heroes?

Flashback Heroes has a 95% return on investment.

Is it possible to play Flashback Heroes for free?

You can play the reels of Flashback Heroes without depositing any coin into the game, thanks to the Arcadem free slots feature. The free demo version lets you test out the game's gameplay, extra features, and win rates. This allows gamers to put the game through its paces before deciding whether or not to play for real money.

Are there any specific tricks and strategies to winning Flashback Heroes? 

No, while tactics can aid in achieving better outcomes for the player, no online casino game can guarantee success. The symbols that appear on the reels in slots are entirely random. However, as previously noted, players can use Tricks of Flashback Heroes to improve their odds of victory.

Do I have to download software to play? 

No, players need not download anything as Flashback Heroes can be accessed on any mobile device straight from the web.

 Is there a secret to winning jackpots? 

No, however, You need to play at the best sites with the highest payout percentages. Still, it's also essential to understand whether your wager makes you eligible for a jackpot win.

Is there any chance that the amount of money I deposit influences the slot game?

No. The amount you deposit affects the value of any matching incentives you sign up for.

Is gambling on a slot machine random?

Yes. A random number generator is used in virtual and real slot machines (RNG). This is a computer-based algorithm that selects integers at random. Each number has a symbol associated with it. It (the reel) comes to a halt when that number/symbol is selected.

What does volatility mean when talking about slot machines?

In online slots, volatility refers to the amount of risk associated with playing a particular game. It lets players know how frequently the slot will pay out and how much they can anticipate winning on a significant win.

What determines the fairness of a  Slot Machine?

When you discover a casino that appeals to you, scroll down to the bottom of the page to learn all you need to know. If a casino is trustworthy, it will proudly display its credentials and licenses.

Can I win at slots?

Yes, in the short term, but not in the long term. Slot machines are set to pay out a standard amount of nothing more than 98 or 99 percent of the time during their operation. Many machines, on the other hand, have substantially lower odds.

Are online slots as good as bricks-and-mortar slots?

However, keep in mind that there is just as much, if not more, the variety available online. You can play most, if not all, of the same slot games and win the same amount of money. Depending on your temperament, you also don't have to deal with enormous crowds or wait your time to play your favorite slot machine.

Is there a specific amount that I need to play slots?

That depends entirely on the sum of money you have to play with and the length of time you choose to play.

What types of features do online slots have?

Each casino and each slot is built uniquely to meet the demands of each player. Still, most slots have outstanding game availability, prizes and incentives, stakes flexibility, the convenience of payment, and more significant payouts in common. Players may look forward to extra elements like wild symbols and scatter symbols, interactive bonus rounds and much more.

What other similar games can I play?

Similar games include The Armory, Tiny Barbarian DX, THE NEON SAMURAI: KAWA, Gunstar Heroes, Assassin, Amazon, Chuck Rock, Bionic Commando, etc.

Can I play Flashback Heroes if I've never gambled before?

Absolutely. Flashback Heroes is a slot machine that caters to die-hard slot fans while still user-friendly for newcomers, with a simple User experience. It's nearly as simple as setting your bet and pushing the spin button, then waiting for a winning combination of symbols to appear.

Can Arcadem be trusted as a gaming provider?

Arcadem is a leading provider of online casino software and upholds the highest standards of responsible gaming. Arcadem has partnered with prestigious names such as iBETSOFT, BETCONSTRUCT, FRANK CASINO, Energy Casino, and SoftSwiss, to name a few.

What are the minimum and maximum bets for Flashback Heroes? 

This slot release is suitable for all players because the minimum amount allowed is €0.25 while the maximum is €100 per spin.

What is the maximum jackpot for Flashback Heros?

Players can look forward to a maximum jackpot of x10000.00
Was this content helpful?
Thank you for your feedback! We will do our best to improve this content!