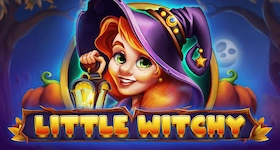 Overall
0





Graphics
0





Bonuses
0





RTP
95.03





Maximum Bet: 10.00
Minimum Bet: 0.1
LVbet Casino Bonus
Bonus up to

1000€

+

1000

free spins
Get Bonus!

Little Witchy is a high-quality animated slot machine created and developed by Platipus Gaming. Platipus Gaming has been one of the top development companies of slot games and casino games in the United Kingdom since 2014.
Little Witchy is just one of the many great slot games they have released. LW is eccentric in its own way, and we are excited to show you the ins and outs of this marvelous game and show you where this game stands in terms of its RTP, volatility ranking high, as well as taking a look at all the bonus features. We promise there will be no hocus pocus here.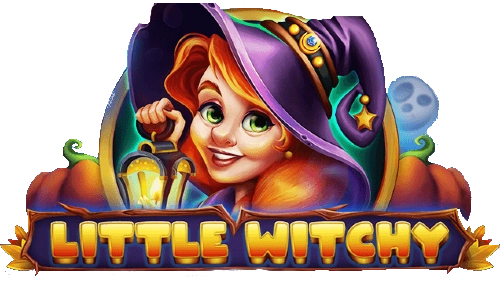 What we like most about this online slot
We absolutely adore Little Witchy and all it has to offer. Platipus Gaming brings the cutest animations to life with this Halloween-Witch themed slot game. There is a wide range of bonuses and features that will keep you wanting more.
Where to Play Little Witchy for Real
Jackpoty

4.82/5
Jackpoty Review
Top Features:

100% welcome bonus

Large selection of games

VIP Programme
Get Bonus!

Top Features:

Crypto Casino

Live Chat

Large selection of games
Get Bonus!

Little Witchy slots can be played through Jackpoty, mBit, Favbet and other Casinos. This slot game can be accessed via your desktop computer, tablet or even your mobile smartphone.
Little Witchy Theme
This Halloween themed slot has exceptional animated graphics with an impressive HUD (Heads-Up Display). Not only does the game have a dynamic background, from the witch's house to some burning candles, but the sizable purple playing field also reveals the game's true purpose.
This is where we see the game's reels and paylines with their unique symbols come to life. Underneath our reels and paylines, the control menu can be seen at the bottom of our HUD. These are our spin options, credit balance and bets. This makes it easier for you to find your way around the game in an easy to use environment.
Looking at our symbols, these are the symbols that will become your friends and later will help you win big. On the paytable, we can see the following: a raven, a magic potion, a Halloween pumpkin and a magic jar of potion. These are considered our top-tier symbols. Whereas the card suits such as A, K, Q, J and 10 are low-tier symbols. If you spot the little witch with the red hair, you're in luck. She acts as a scatter symbol, which can be used to activate free spins.
Sound & Soundtrack
The soundtrack for Little Witchy can be described in no other way other than spooktacular. There is an animated soundtrack in the background and sound effects can be heard when a spin is made, or a win is earned.
Bonus Features

Free Spins Feature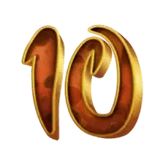 Little Witchy consists of a 5×3 layout and a payline of 10. A player can buy free spins at any time in the game. However, the Witch symbol can trigger free spins if it lands on 3 or more lines. This scatter feature can reward the player with up to 10, 20 or 30 free spins.
3 witch scatters can award a player 10 extra free spins if this is done with the free spins, and any additional scatters on the free spins will automatically be awarded 10 more free spins.
Pros and Cons
Pros

Symbols will pay on any line

Lots of winning opportunities

Increased multipliers on free spins

Wins of up to 12 853x the initial bet

Great graphics
Cons

RTP is 95.03%

High volatility

No bonus games
Tricks of Little Witchy
LW runs like your classic slot machine, with a standard layout with a payline of 10. The trick to winning big with Little Witchy is the symbols. A player has the opportunity to win with almost every spin, whether it is with low-tier or top-tier symbols. The symbols will payout for a player on any line and at any moment, especially if a scatter symbol lands on your line.
RTP of Little Witchy
An RTP or a Return to Player is an expected percentage of wagers or bets that a game will return to a player in the long run. Little Witchy has an RTP rate of 95.3%, which is slightly below the industry average. A suitable RTP in slot machines is anywhere between 70-90%. However, this does not mean that this game does not payout well. Players can still receive up to 12,853x their initial bet when playing LW.
Should you play Little Witchy
Yes, anyone interested in animated slots should definitely try Little Witchy. The game is user-friendly with a dynamic interface; it is also available on multiple devices, such as your desktop computer, tablet or mobile device. You can play Little Witchy literally anywhere you go.
The bonus features and dynamic gameplay are certainly one for the books, and we certainly have Platipus Gaming to thank for that.
Software Provider
The software provider for Little Witchy, among many others, is Platipus Gaming. Founded in 2014, Platipus Gaming quickly became the leading casino games developer in the United Kingdom. They deliver unique HTML 5 slots and table games to players and gaming platforms globally.
How to play for Real Money
Playing for real money with Little Witchy is very easy. However, finding a casino that is affiliated with the correct gambling bodies and one that you are able to access in your country will play a factor. Here are a few tips and tricks on how to play for real money online:
Having a stable internet connection
Choosing a casino is your next step, one that is a trusted online casino in your country.
Once you have chosen your casino, search their games page for a slot game of your choice, in this case, Little Witchy.
Once you are satisfied that the casino you have chosen does indeed offer your game, you will then register an account with the online casino.
You now have a verified account with the casino. Your last and final step is to go to the game page of Little Witchy on the website; once there you are able to make a deposit and start playing. Although, if the casino has given you a free sign up bonus, use this first before making a deposit.
How to Play for Free
Yes! Little Witchy can be played online for free with a demo game. This allows players the opportunity to try out the game first-hand with all of its features before making any commitment and betting real money.
5 Casinos where you can play Little Witchy
Here are our Top 5 Casinos that offer Little Witchy:
Final Thoughts
Now that we've proved there was undoubtedly no hocus pocus going on in Little Witchy, let us pack our wands away and marvel at this beautiful slot game. Little Witchy has a lot to offer a player, with bonus features and in-game purchases for free spins. Just because the game is animated, it does not mean that it has to have a basic and straightforward in its design. Platipus Games did a great job in all of the elements of the game.
From top to bottom, and allowing the game to be easy on the eyes. An excellent slot game we would recommend to high rollers and first-time players. If spooky vibes and Halloween is your cup of tea, then Little Witchy is undoubtedly the game for you.
Little Witchy FAQ
Yes, Little Witchy is very safe to play. This can be played on any desktop computer, tablet or mobile device you have with a stable internet connection.
Yes. LW is available to play on mobile devices, which gives you the opportunity to play Little Witchy literally anywhere you go.
The RTP or Return To Player percentage for Little Witchy is 95.03%
Little Witchy is a fun, eccentric Halloween themed online slot game. It offers dynamic gameplay, great bonus features, a good soundtrack, and to mention the animated graphics are definitely something to marvel over.
Yes, of course, you can. Provided you have a stable internet connection, and you have registered yourself with an online casino of your choice. This will make you eligible to win real money with LW online slots that can be deposited straight into your bank account or other payment methods of your choice.
LW was created and developed by the one and only Platipus Gaming. The leading game developer for slot games and table games for players and online casinos in the United Kingdom since 2014.
The software used to create and run Little Witchy, and most online gaming slots is HTML5.
Volatility in relation to slot machines is a measure that determines how high of a risk that game will be for a player. Volatility is measured and categorised by low, medium and high. Online casinos display slot volatility for their players; alternatively, this can be determined by the jackpot size of the slot machine already in play. Little Witchy is categorised under high volatility.
Most online casinos offer a variety of different games in a simple internet browser. On the other hand, some online casinos do require software to be downloaded straight from their website; this is known as their personal casino software.
Platipus Gaming has created and developed their games with an HTML5 format, which means with games like Little Witchy, this is easily accessible for their players, as they can play from any browser and do not need to download any software.
A payline is a line in an online slot machine that extends from one side to the other. Once you have completed a spin, the symbols or icons under a specific payline should match each other. Paylines are now offered in lines from 5, 10, 20, 30 or even 50.
These matches do not need to be matched on a single line, these matches can occur across all paylines across the window. Either horizontally, vertically or even in a zigzag. A player also has the option to choose how many paylines they bet on, which can increase their odds.
A paytable of any slot game is a chart or diagram of values displayed. This determines how much a player could win per bet on a specific payline. Every online slot machine will have a unique paytable that is specific to its game, which will include specific symbols that are in this particular game.
We always strongly recommend looking at the paytable of any online slot game you wish to play to better understand your odds and how much you should bet per game to increase your chances of winning big.
A scatter symbol is a game based symbol, this symbol is unique to the game you are playing. For example in Little Witchy, our scatter symbol is the witch with red hair. Scatter symbols have a variety of different meanings, depending on the game that you are playing. These symbols can be used to complete a player's combo to create a win, or they can be used to trigger bonus features such as free spins.
Free spins fall under most bonus features of any online slot casino. Free spins are added to online slot games to help the player increase their chances of winning. However, the number of free spins, frequency and how they are given to players will always be dependent on the online casino and the game that the player is using.
A progressive slot machine has a unique twist. This type of slot machine will take a small amount of money that each player deposits or bets and will add it to the slot machine's jackpot prize. This jackpot prize will continue to increase until one lucky player will hit the ultimate prize and win big.
You can win up to 12,853x on their initial bet with Little Witchy.
Yes, Platipus Gaming created Little Witchy on HTML5 which means this will make it compatible with any device and operating systems such as an android device or an IOS.
The pros outway the cons in Little Witchy. Here is our list of pros:
Symbols will pay on any line

Lots of wins

Increased multipliers on free spins

Wins of up to 12 853x the initial bet

Good Graphics
Our cons for Little Witchy are:
RTP is 95.03%

High volatility

No bonus games
Little Witchy can be played on any major online casino, provided it is available to use in your country. Here is our list of online casinos that offer Little Witchy as one of their slot games:
Rizk Online Casino

Mr Green Online Casino

Casumo Online Casino

888 Online Casino

Spade Planet Online Casino
Making a deposit is easy. Provided you are registered with an online casino when you are playing a game of your choice. Deposits can be made using different payment methods that you prefer. This can be done via Mastercard or Visa Bank transfers or done through alternative payment methods such as PayPal and Moneybookers. With Little Witchy, making a deposit in the game is made easy. This is done through the casino you have a registered account with.