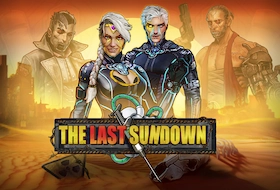 Overall
0





Graphics
0





Bonuses
0





RTP
96.2





Maximum Bet: 50.00
Minimum Bet: 0.10
LVbet Casino Bonus
Bonus up to

1000€

+

1000

free spins
Get Bonus!

The world is ending, and only you can save it. The Last Sundown by Play'n GO is an apocalyptic adventure that'll keep you on the edge of your seat from start to finish. With an RTP (return to player) of 96.2% and a high variance setting, this game is a fantastic choice for online slot game enthusiasts.
The Last Sundown has two bonus features, free spins and splitting symbols. These features add to an already exciting game and help you to reach your potential maximum win of 36,000x your bet. Gird your loins because it's going to be a long and hard fight to save mankind from extinction. Play today and find 7,776 ways to win!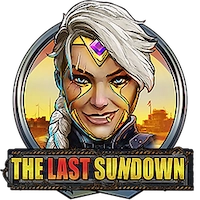 What We Like About This Online Slot
The Last Sundown is the kind of game that keeps you pulled in throughout. The soundtrack and superhero graphics create an exciting feeling of building tension as you play. The game is perfect for fans of apocalyptic and disaster films as well as players who enjoy adventure stories.
It also doesn't hurt that your winnings can reach as high as 36,000x your original bet. With two different bonus features and a relatively high RTP, you're likely to win your fair share of cash if you decide to play for real money. In fact, the game boasts up to 7,776 ways to win, although you'd have to be pretty lucky to get there.
Play'n GO have once again proven why their brand is so popular. Online slot gamblers won't be disappointed by this fast-paced, rewarding game. Get your weapons ready and fight for survival.
Where to Play The Last Sundown For Real
Top Features:

24/7 Support

Multiple Payment Methods

Generous welcome bonus
Get Bonus!


Are you ready to cash in? You can play The Last Sundown at any of the online casinos we recommend. We only list the best and safest online casinos for you to play at. Keep reading this article to find out more.
The Last Sundown Theme
The theme of this game is, quite simply, the end of the world. A duo of sibling heroes unite to save humankind from an extinction event brought on by an evil force. Behind the reels is an apocalyptic, war-torn background with the different heroes taking turns to come out and encourage you to keep on fighting the good fight.
The imagery and overall feel of the game are very reminiscent of American disaster films in which a group of good guys unite to fight against evil. If you're not careful, you might end up feeling like you're really in a battle against time.
Sound and Soundtrack
The soundtrack of the game is a continuous rumble of cinematic adventure music like what you might find in a disaster film. Every so often, a character voice will say something encouraging like, "Let's go, kid," or "We must keep fighting." This all adds to the overall theme of excitement and anticipation. It also adds to the ominous undercurrent that flows through the game.
Bonus Features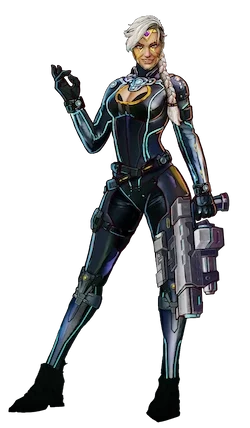 The excitement doesn't end there. While we might've liked to see a few more bonus features, the free spins and splitting symbols features offer a lot for players. Let's take a look at them.
Free Spins Feature
In order to unlock free spins, you need to get at least three medical kit symbols. These medical kits serve as the game's scatter symbols. Your first reward will be eight free spins. After this, one of the symbols will be chosen at random as the splitting symbol, while another is chosen for collection.
Splitting Symbols Feature
Once a splitting symbol has been selected, it splits in half each time it appears in a reel, increasing your chances to win. If you get six splitting symbols, you have 7,776 ways to win. This can help you reach that coveted 36,000x maximum win.
Pros and Cons
These are the pros and cons we've found in playing The Last Sundown.
Pros

The game has epic sound and graphics

Free spins

Splitting symbols

7,776 ways to win

A maximum win of 36,000x your bet
Cons

It could use more bonus features

No jackpot

No megaways
Tricks of The Last Sundown
Because this is a slot game, a large part of winning big at The Last Sundown is largely up to chance. If you keep spinning, you're bound to get to those coveted free spins and splitting symbols. Remember to bet a reasonable amount and to play responsibly.
RTP of The Last Sundown
The Last Sundown has an RTP of 96.2%. This is a higher amount than what you'd usually expect from an online slot game. With an RTP like this, you can expect a good gaming experience. Try it out today.
Should You Play The Last Sundown?
You want to save the world, don't you? The Last Sundown will make an excellent choice for gamblers who enjoy some action and adventure. The graphics and sounds are everything you could want from this genre.
If you enjoy fast-paced slot games with high variance and RTP, not to mention free spins and splitting symbols, then this is definitely the game for you. Also, the world really needs you to save it, in case you haven't noticed.
Software Provider
Online gambling veterans will know that Play'n GO is one of the most famous and reputable software providers in the online gambling industry. You can find their games in any online casino worth their salt, and they pride themselves in making games that are of high quality and fair.
They're also the creators of this game. Play'n GO released The Last Sundown in November of 2021.
How to Play for Real Money
Because it's from Play'n GO, most legitimate online casinos should feature this game. If you aren't registered to one yet, you can play The Last Sundown at any of the online casinos listed in this article.
We make sure to only recommend the best and safest online casinos to ensure a safe and enjoyable gambling experience. All the casinos and games we recommend abide by strict rules. Simply look for The Last Sundown in the search bar of your chosen online casino's lobby. Win big money while saving the world!
How to Play for Free
If you'd like to test the waters first, you can play the free version of the game. Good online casinos always offer a free demo version of any slot game in their catalogue to allow players to get used to it and see if they enjoy playing it. We definitely recommend that you try the free version of any game before playing for real money. Go check out the free demo and see if you've got what it takes to save the world. No pressure.
5 Casinos Offering The Last Sundown
It's important to find an online casino you're comfortable with before playing online slots. Five of our favourite online casinos that feature The Last Sundown are:
Final Thoughts
The world is in jeopardy, and you need to save it. Will you rise to the occasion? Play'n GO certainly did when they created this game. The Last Sundown is a game of dystopian delight, with intense music and well-crafted visuals. Fans of the apocalyptic genre are bound to love this action-packed and suspenseful online slot game.
With a maximum win of 36,000x and high levels of variance and RTP, the game makes a strong case for itself, with free spins and splitting symbols being thrown in to sweeten the deal. While we would've liked to see some more bonus features, there's no doubt that The Last Sundown is a fun slot game that can earn you some big winnings.
There's no more time to waste. Log in to the online casino of your choice and give The Last Sundown a spin. You can play it for free or for real money on your computer, phone, or tablet. Save the world while you still have a chance!
The Last Sundown FAQs
Are you unsure of anything? These are some of the frequently asked questions players have had about The Last Sundown.
The variance setting for this game is high.
Unfortunately, this game doesn't have multipliers.
Play'n GO is one of the most popular and trusted software providers. You can find their games in all good online casinos.
The betting limits for this game range between a minimum of £0.10 and a maximum of £50.
Yes, this game is available in the UK. You can access it at any of the casinos we recommended in this article.
The game has an apocalyptic and dystopian theme.
We only ever recommend games, software providers, and casinos that are safe, so yes.
Although the game could've used more features, it compares quite well to other games.
We always make sure to only recommend safe and fair games, so no.
Play'n GO released the game in November 2021.
Yes. All good online casinos will offer you a free demo of the game before you decide if you'd like to continue playing for real money.
As long as you're playing at a licensed online casino and gambling is legal in your area, playing this game is perfectly legal.
While you won't see big fights in the game, the characters' looks and the background imply violence.
Because it's a casino game, players need to be at least 18 years old in order to play.
While the game can win you a large amount of money, it's meant for enjoyment and not enrichment. Gamble wisely.
Yes, the game has a wild symbol that substitutes all the other symbols.
Yes, you can play this game on any electronic device that has access to the internet.
No, the game has no viruses.
The maximum amount of money you can win with this game is 36,000x your original bet.