Online gambling has come a long way from the first online casinos with bad graphics and a couple of settings from the 90s to very realistic games now with crystal clear picture, animated games, and cutscenes. We even have live casinos that allow us to play and chat with real croupiers.
But what will be the next step in the development of online casinos? Maybe virtual reality?
Virtual reality is a new medium; it's inspiring but also scary and distrustful, like everything new. Some consider it a part of sci-fi dystopia, and the idea of ​​adding virtual reality gambling is horrifying for politicians and anti-gambling organizations alike. However, the virtual reality trend in the casino business is already certain, and many regulatory barriers will face this.
SlotsMillion virtual reality casino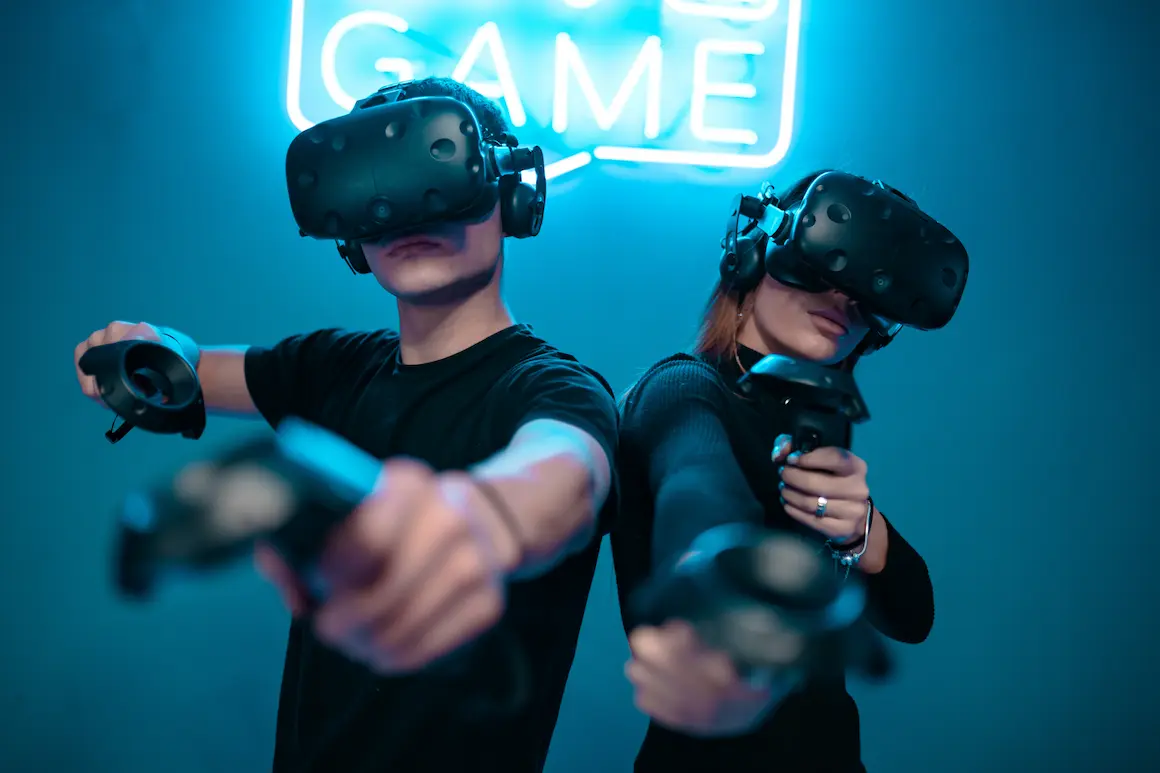 In fact, virtual reality casinos are about to launch. SlotsMillion is the first major brand to offer players immersive virtual reality casino games. Even though the Oculus Rift headset is unlikely to be on sale until 2016, SlotsMillion has already conducted research and testing of virtual reality in the casino, and even launched the first casino with virtual reality.
You can:
play with or without glasses,

use keyword or game controller to control the game,

just play the 3D version of the casino on your desktop computer.
Virtual reality will allow players to experience near-real life casinos through a 360-degree lens with an incredible eye for detail and digital graphics. People can walk around the casino hall and take a seat at any of the available slot machines.
The design and layout of the casino located in a skyscraper penthouse in a virtual city are impeccable. Everything looks very realistic, there's even a 3D sound. In the casino, there's a bar, a lounge, about 40 slot machines, and a giant screen next to the sofa. I'd recommend trying the Jurassic Park slot machine! Games are perceived from a completely new perspective…
What's Oculus Rift?
You put a helmet on your head and suddenly, you end up in a virtual world that seems absolutely real to you. You can run, jump, race or fly in ways that gamers haven't done before. Hollywood fantasies are turning into reality. A startup company called Oculus VR creates personal virtual reality glasses for everyone called the Oculus Rift. The Oculus Rift glasses work with your computer or mobile device.
On March 25, 2014, Oculus VR was acquired by Facebook for $2 billion. Facebook CEO Mark Zuckerberg said the headset "could create the most social platform ever," though it's still unclear exactly how Facebook will use the Oculus Rift.
How will Oculus Rift work? Imagine ski goggles with a large mobile phone screen instead of a protective glass. Two pictures are displayed side by side on the screen, one for each eye. The image on the display is distorted and then corrected with lenses, creating a spherical image for each eye.
A set of lenses placed at the top of the screen allows each eye to focus; it's shaped to create a stereoscopic 3D image. For the left eye, a small additional fragment of the picture is available on the left, for the right eye – on the right. This makes the Oculus Rift closer to normal human vision. The glasses have built-in sensors that monitor the movements of the user's head and adjust the picture on the screen accordingly.
Changing the face of gambling business
The online gambling industry is now facing more governmental regulations than ever before as more and more countries choose to license and tax online games and gambling operators stay within the law. Of course, a large unlicensed offshore market continues to exist, to which the rules of gambling jurisdictions don't apply. Thus, there is an intriguing prospect of the appearance of two types of virtual reality at once: licensed casinos with full virtual reality and illegal gambling dens using whatever incomplete virtual reality software will be available to them.
However, while virtual reality at SlotsMillion casinos is undeniably impressive, it's important to mention that there's still no market and no user base. Maybe the idea is that the players themselves will interact with the operators of virtual casinos in the future? Then again, when the customer base starts to grow, what will it look like? How big will the customer base be?
On the market, Oculus Rift's price is expected at over $350. It's relatively inexpensive, but virtual glasses will only work with powerful gaming computers, which are indeed expensive. Thus, the first virtual reality casino users are likely to be millennial gamers, rather than casual or traditional players. Even SlotsMillion representatives believe that most of their customers will experience their virtual reality project in a 3D browser without Oculus Rift.
Meanwhile, the continued growth of esports hasn't gone unnoticed by the traditional gambling industry, growing increasingly desperate to attract the younger generation. For example, this year the states of Nevada and New Jersey amended their gaming laws to allow variable payouts on their slot machines to enable slots that require video game skills to play. If gaming law in general dictates that all players should have the same chance of winning, variable payouts allow the player to increase the chances of players who qualify based on the skills in bonus games.
Blurred lines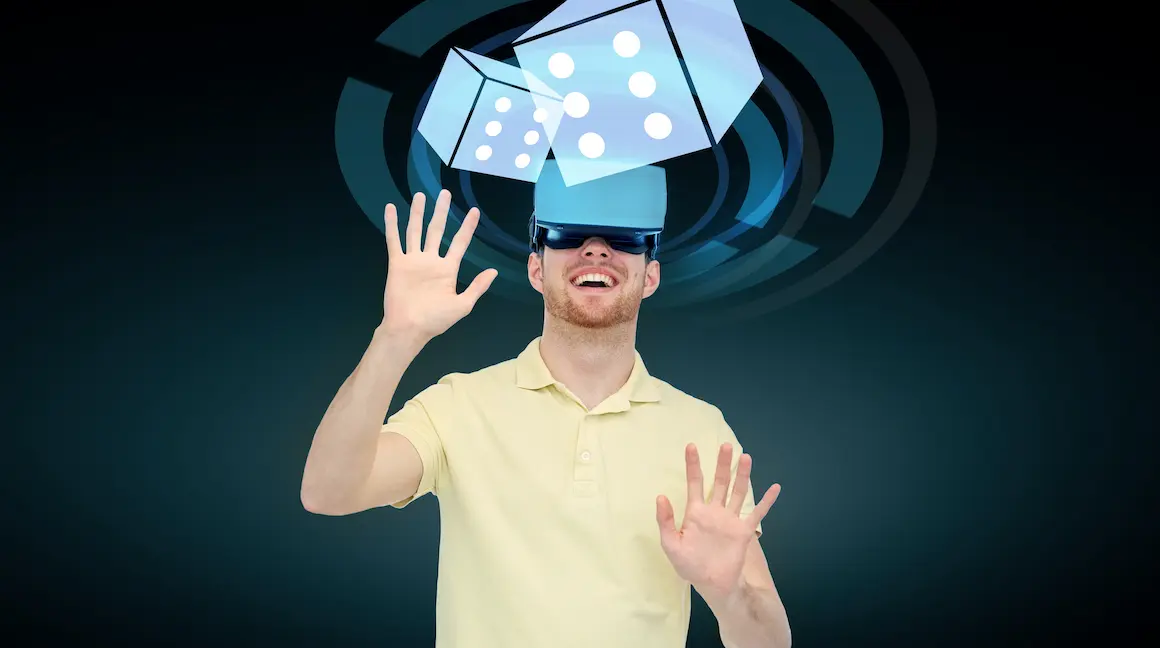 The lines between video games, esports and gambling are already becoming increasingly blurred. This means that the advent of virtual reality will require an increase in computer power.
Social casinos have already taken a big bite out of online gambling revenues and are likely to become even more popular in virtual reality soon. This business is currently worth about $3 billion, and it's estimated to be worth more than $4 billion by 2017. Social casinos can be effectively used by real-life casinos as a marketing tool. For example, it can be used to recreate the famous Las Vegas casinos in virtual reality. Sure, these are future projects, but the first signs are already emerging. For example, MGM Resorts is already doing this in its MyVegas social casino, allowing players to take a 3D tour of the MGM casinos located in Las Vegas.
Britain's William Hill is also working on bringing virtual reality to gambling, though they specialize in horse racing and not casinos. A product is currently being developed that will recreate live horse racing. Details on how it'll be used in gambling aren't yet known, but it will certainly create an experience drastically different from the virtual horse racing currently available on William Hill and other sites.
Thus, virtual online casinos will most likely become a hybrid of video games, social games, and regular casino games. Virtual Reality casino targets 21st-century youngsters.