Demetrius Johnson is a UFC legend. A champion who almost always reaches the finals. Moreover, he does it easily, naturally, and with no hint of fatigue. He doesn't seem to allow any other course of action considering how he knocks his opponents out one by one and takes well-deserved fist places.
Fans of martial arts and MMA betting call Johnson an iron machine because of his training, competitions with the most titled fighters, and power moves that take the breath away of even the most bored spectators.
What's Demetrius Johnson's secret? Where does a fighter get his incommensurable amount of strength and healthy aggression? And why does he look so cheerful and fresh?
Competent approach, nothing more, nothing less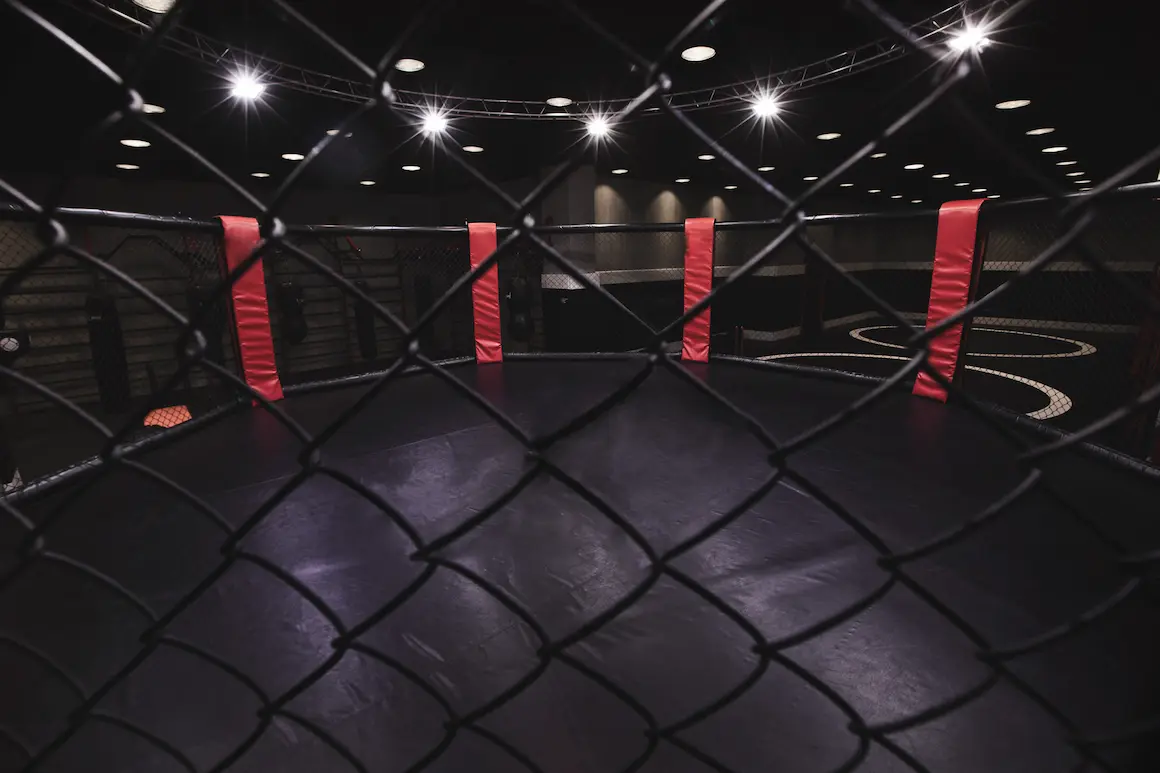 The first question journalists attack the legend with is how to keep up with such a schedule. The answer is always the same: "I correctly allocate my resources."
Demetrius Johnson is sure that a competent distribution of forces is what creates his achievements. The athlete does endurance training. For example, he learned to restrain outbursts of emotions and rash decisions thanks to cross-country running. This sport teaches you an important truth: the main thing in life is being able to manage your strength. Success in cross-country is built on deliberate changes in pace. An athlete can be trained physically but succumb to emotions and increase speed where you should slow down and you will eventually lose. It's not all about strength, which Demetrius understood almost immediately. He didn't break his back to lift several tons. He doesn't take on too much in every sense of the word. A competent approach includes a moderate amount of exercise and, of course, rest.
Champion's schedule: two days off in a week
There's an unspoken rule stating that if you want to achieve something in sports, you have to put the work in. Don't just train, but go all in, forget about weekends and holidays, and spend your nights in the gym. Only then will you be able to rise to the podium, only in this case will you be able to mould yourself into a champion. But Demetrius Johnson has his own opinion on this matter.
Seven years ago, the UFC legend switched to the usual schedule with two days off a week. Surely, many are now confused: is it possible? Of course it is! Such a training scheme doesn't affect Johnson's incredible results. On the contrary, it increased his efficiency. Demetrius gives his muscles a quality rest and his head time to reboot.
The best workout is rest
Johnson's success haunts the public and sports betting enthusiasts. He seems to get stronger, more confident, and more powerful with every fight. Recently, he defeated Henry Cejudo with pride. Moreover, Johnson considers Henry his most worthy opponent. Western media attack the fighter with questions, but he simply shrugs: his secret is good rest. 
In a recent interview, Demetrius reminisced about how he met Taylor Lautner, the star of the acclaimed Twilight movies. The burly handsome man with perfect muscles and a pronounced six-pack is remembered even by those who never watched the romantic TV saga. If you compare the photos of Taylor before and after the movies, you can see that the guy probably spent the nights at the gym. Johnson shared that he once asked Taylor about his training and the most effective exercises. Lautner chuckled, saying that the best workout is good rest. The actor approached the issue of a beautiful body consciously. He paid attention to high-quality nutrition, increased calories, and trained, though he did so wisely. And Demetrius agrees with this philosophy. Don't rush into the arms of exercise machines; it can make you burn out very quickly. A high-quality and strong body requires work. But no work can bear fruit without days off. Demetrius knows that such a system should become a habit. It's a lifestyle that erases all unhealthy habits.
Rituals and the golden mean
Training is also important though. Sports for Johnson are a familiar element. He tried different approaches and types of training. Nowadays, he believes that bodyweight exercises are the best. The main exercises include squats, pull-ups, and push-ups. Johnson is sure that there's no need to invent something complicated when the most basic exercises work best.
Each athlete has a goal for the training room. Demetrius strives for the golden mean: strength must not overshadow endurance. You can train non-stop, do great with weights, but fizzle out on the last round. Johnson won't let that happen. A fighter understands that force can and should be controlled to be ready to confront your opponent at the very last minute. That is why the champion reaches the finals more often than others: he wisely distributes his opportunities.
Once Johnson was asked about his main pre-fight rituals, anticipating an interesting story. Demetrius said with a laugh that before each fight, he does a spring cleaning and puts things in a suitcase. Anything can happen in the ring: Johnson never rules out the possibility of being the underdog. If there are fractures or other injuries, you won't have time to collect bags at the airport. Even here, the fighter has his own system.
Injuries and scheduling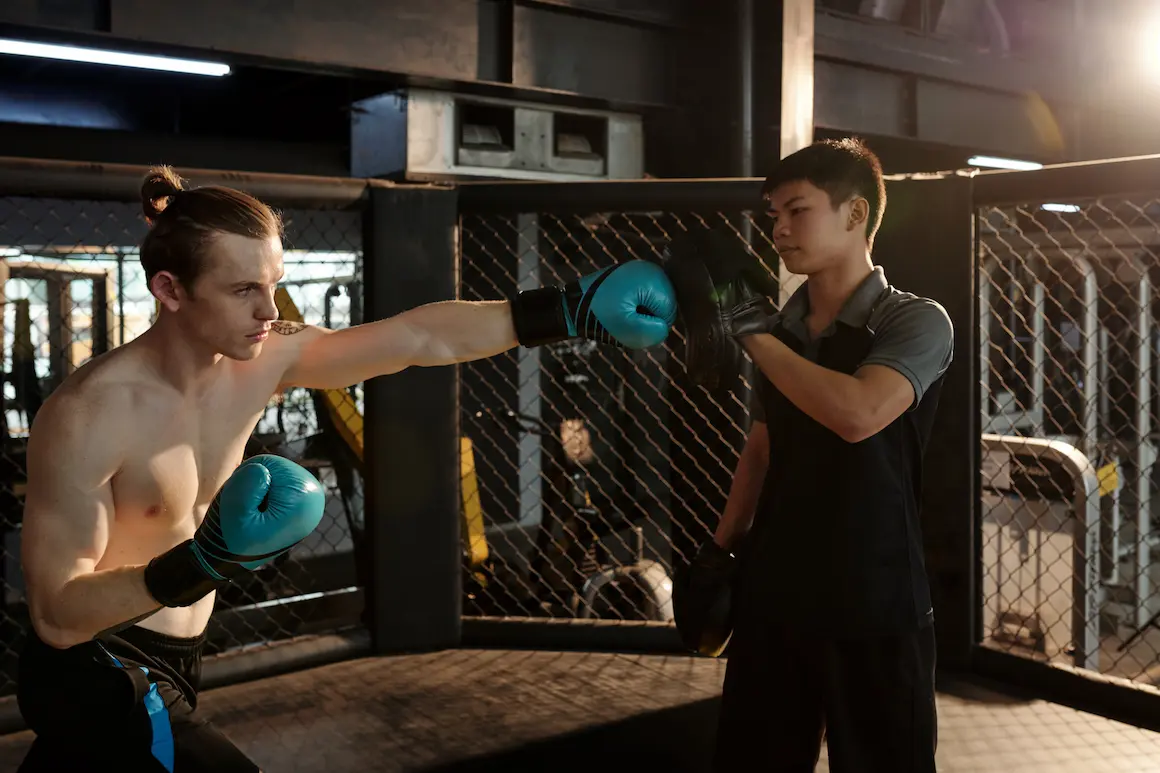 Sports and injury are, unfortunately, inseparable. Even such a machine as Johnson can be hurt. The fighter doesn't complain but doesn't hide either: stretching is included in almost every workout. Recently, he had a knee problem and a rib injury. Johnson gave himself a couple of days to recover.
Johnson calls his schedule very thoughtful. There are no random elements here. Everything is well thought out. The champion starts his day with half-hour cardio and ends it with it. He pays special attention to nutrition. For example, for breakfast, he has a bowl of rice, chicken, and cucumbers. He trains five times a week, does mandatory swimming, and develops his technique. And, of course, he has a full weekend off.
Was this content helpful?
Thank you for your feedback! We will do our best to improve this content!