Women and MMA – sound like antonyms, and more than that, like two parallel universes. What can the weaker sex do in the ring? Believe me, they can do everything and anything.
Fearlessness, courage, fortitude and a daring desire to win – women's MMA is surrounded with incredible emotions. Women are beautiful in any occupation: some do crochet knitting, and some practise the kicks before entering the martial arts championship. Anastasiya Karmaeva chose the second path. The former gymnast changed her life around 360 degrees, leaving such a "feminine" sport for the sake of battles in the octagon. This story is about standing up for your true desires, even if they seem strange to the whole world. After all, it is quite possible that later the same world will applaud standing.
Today's article is about women's MMA and how to enter martial arts from gymnastics.
Women's MMA: how did it all start?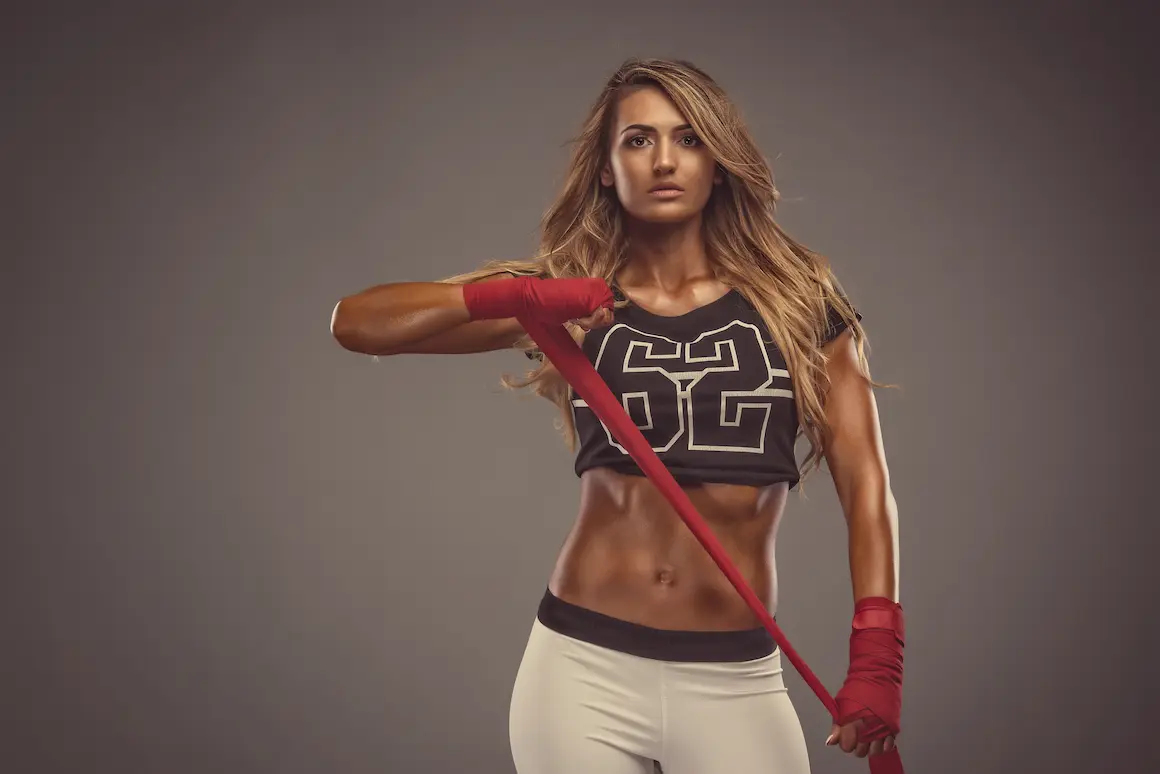 Before, women's in martial arts caused only bewilderment. Just ten years ago, few could have imagined that fragile ladies would show such power battles, and bets on MMA would also apply to women. Well, the situation has changed radically, and the popularity of women's MMA is gaining momentum.
Oddly enough, women's martial arts take their origins in Japan. In the Land of the Rising Sun, this version of the competition was extremely popular – there were plenty of people who wanted to look at strong girls. And you bet fans of epic shows and martial arts simply could not ignore such a spectacle. The Japanese authorities decided to create tournaments to make the women's fight an official performance. So the "Pearl" and "Valkyrie" appeared.
In the United States, they had no idea that women could also be fighters and would show excellent results. But, the situation changed radically, and female fights were officially recognised in America. A new chapter in the history of martial arts is the tournament, held by "EliteXC" "Strikeforce".
Today, women's fights are accepted without much surprise. But sometimes it's still possible to come across the raised eyebrows and the silent question in the eyes of "a woman in the octagon?".
Of course, women's performances have their own characteristics. For example, a fight between female fighters rarely ends in knockouts. Also, such fights may not be as violent as those of men. But we should not forget that women are full of emotions, which, at times, overflow. And just imagine how these emotions can come out during the fight. This is a real show and luxurious performance. The competitive spirit accompanies every fight. Experts notice that with each year, it is more and more enjoyable to watch women's MMA.
"Can't a fighter girl be feminine?"
These words are what the former gymnast Anastasiya Karmaeva responds to all attacking questions with. And, quite frankly, she gets a lot of these questions. Society is at a loss: how can you leave gymnastics for the martial arts?
The best answer to this question was the victory of the spectacular athlete at the junior MMA World Championship, which was held in Abu Dhabi. By the way, the Russian team brought home many medals: 18 gold, 5 silver and 13 bronze. The Russian team was the leader in the standings with these figures.
Fulfilled her promise and became a champion
As a child, Anastasiya Karmaeva was sent to gymnastics at the age of 4. On the very first day, she promised her mother to win the title of world champion. The girl moved towards her goal very stubbornly: she became a candidate for master of sports. But to reach the world champion level seemed like an unrealistic goal.
In recent interviews, Karmaeva admits that the path in gymnastics was very thorny. And if some got the element right from the first attempt, Nastya – only from the third. By forcing and overcoming herself – but sport loves endurance.
She was 16 when she saw the fight between Conor McGregor and Khabib Nurmagomedov – and that's when it all changed. The girl realised that she wanted to try MMA, immediately signed up for a trial workout – and stayed there. The athlete easily passed all selection process stages. And, by the way, she is grateful to gymnastics for this. Anastasya is confident that gymnastics gave her excellent essential preparation, stretching, and physical endurance.
A fighter from Kazakhstan fought to the end
The tournament in Abu Dhabi was tough. In the final, Karmaeva's opponent was a girl from Kazakhstan, Nazerke Isabek, who would not give up on the much-desired victory easily. The fight tested them both, but Anastasya was stronger. The girls went through all the rounds, withstood the attack and fought to the end. But the judges made a unanimous decision to award the victory to the fighter from Russia.
In the UAE, Anastasiya entered the ring twice: she defeated a fighter from Lithuania and Nazerke Isabek. Due to the epidemic, the program was somewhat reduced.
According to the Russian athlete, the tournament was hard. Each workout ended in tears, her nerves were on edge. But she promised herself that there would be tears only from happiness next time – when her hand will be raised after a victorious fighter. And so it happened.
"Mum didn't watch my performances"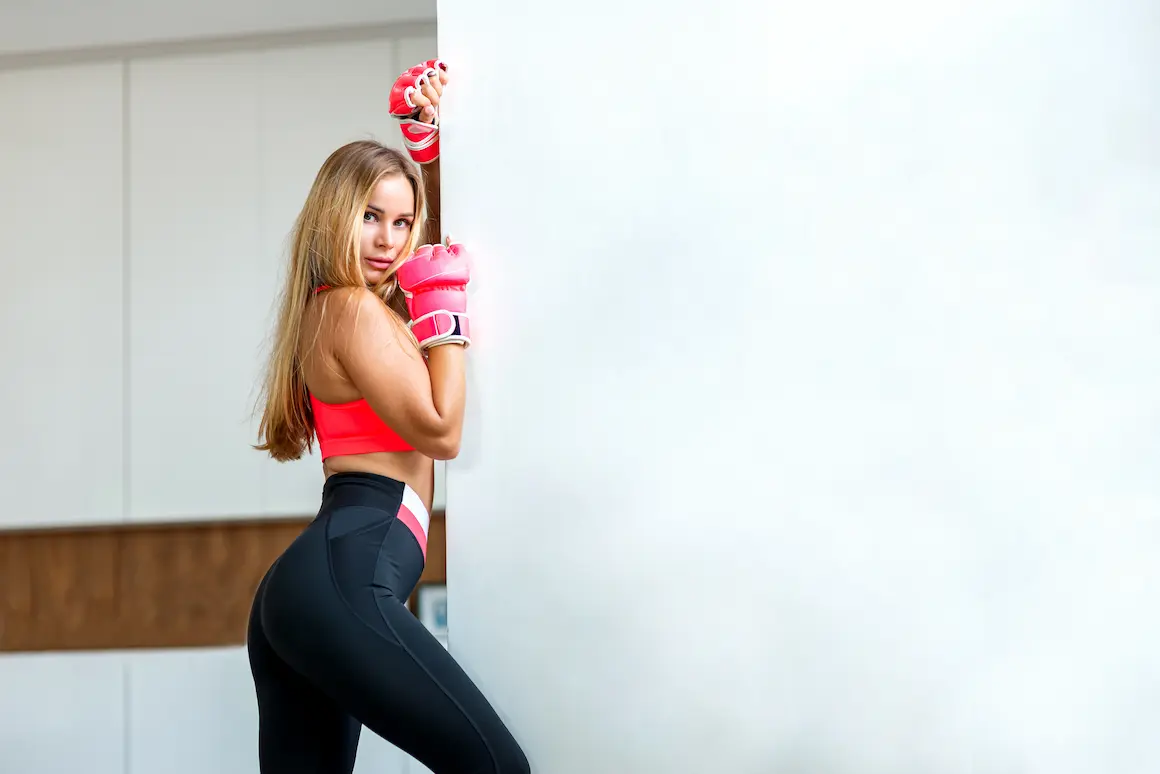 Despite the fact that women's martial arts have become a more common type of sport, it can be difficult to watch girls fight. Even more so for parents.
Recently, Anastasiya shared with journalists that her mother cannot watch the fights. And when the time had come for the final performance, her mother spoke on the speakerphone with Anastasiya's brother, and he vividly but delicately described how the fight was going.
Today we can safely say that women's MMA is a traditional sport. There are advantages and disadvantages, victories and defeats, favourites, ratings, stars. Most likely, a new type of competition – women against men is not far off. Of course, now it seems like something from the realm of fancy. But who knows what else will surprise the devoted fans of martial arts.
Was this content helpful?
Thank you for your feedback! We will do our best to improve this content!