Who wins the most?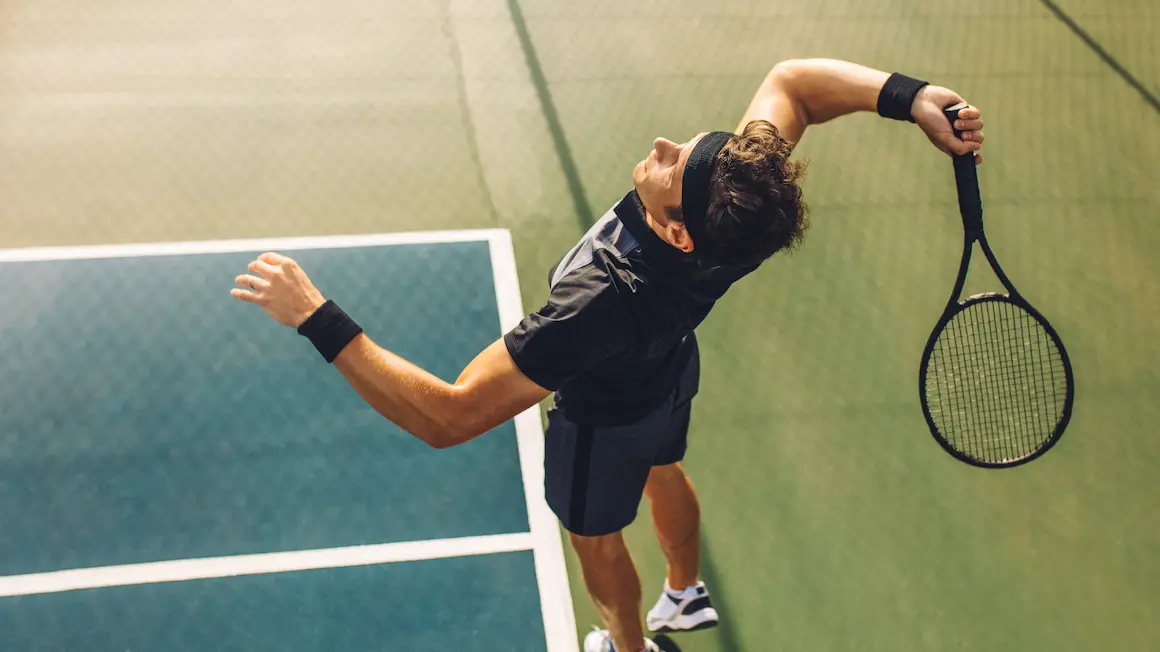 It is not surprising that people choose players with good experience for betting on tennis  – they are professionals and win big tournaments with confidence. Of course, you know such famous people as Serena Williams – one of the best American tennis players in the women's category, Novak Djokovic, Rafael Nadal, Roger Federer – the real tennis legends. They have won countless matches and earned impressive royalties from their talent. These tennis players can definitely be considered favourites, all of them are already well over thirty, and some even over forty. 
Therefore, many tennis bettors believe that a player's age always determines the level of their professionalism and, therefore, the chances of winning. This does happen, but not always: recently, many young and promising people have started playing tennis and can show the result no worse than the pros, and sometimes even better. They have good winning potential and desire to develop their abilities.
Tennis player age groups
Next, we will analyse separately each age group and its distinctive features, and then we will evaluate the good and bad sides of athletes and their prospects for betting.
Age category up to 23 years old: the aggressive style of play until they win
Young players are gradually becoming popular for tennis betting – they are always confident in their abilities and, competing with the old-timers of the sport, show a very good result. They have many major competition titles and even victories in the Slam tournaments. Their age does not go above twenty-three years, but they are already challenging the champions and doing their best to win back their regalia. Here are some achievements and features of these guys' playstyle:
– the best in the female category at the Grand Slam championships: young tennis players succeed on almost all surfaces. Emma Raducanu from Britain, at the age of nineteen, secured brilliant victories on hard. Polish Iga Swiatek rules on the ground. There is a good prospect for long-term tennis betting here. However, it's best to stick with the pros on grass courts for now.
– quickness of the tournaments: young players play their games quickly. If they have a few draws, they quickly get into the mood and can make mistakes, because of which they risk losing all their winning spirit. Poor self-control and unstable emotional state are the distinctive features of young players.
– double mistakes: it is difficult for young tennis players to keep the serve. Because of this, they hit past the square and try to fix the situation on the second try. As in the previous case, they quickly get emotional, and because of stress, their technique deteriorates. If you see that athletes make a certain number of double mistakes, you can bet on it. Bookmakers often follow this strategy, especially when it comes to sports betting with young players.
Age category from 24 to 30 years old: stable serve
As for experienced players, they are trying to control their emotions and take the game more responsibly than younger players. Even if five years ago they stood out among others due to their explosive character, by the age of thirty, these tennis players gain experience and make decisions with a cool mind. A good example was the game of 25-year-old Daniil Medvedev, who beat the world's top player in three games. It is worth betting on such players for the following reasons:
– there are almost no breaks: male and female players in the above age category demonstrate a stable serve. As a rule, tennis players have many games and long matches. Due to the constant exchange of serves, it can be difficult to determine the winner, and the athletes are given the opportunity to finally prove themselves in a tie-break.
It is important to note that if you want to bet on a tie-break, we recommend that you use separate material for the analysis.
– there are a lot of games in the match: it is easy for experienced tennis players to resist the onslaught of the opponent, they play in a stable and confident manner, winning individual games. Tournaments among athletes of this age group are often drawn out in time and are distinguished by a record number of games. They play thoughtfully and professionally. It is also worth noting that the winner of the match is more often the player who won the first set.
-players don't make glaring mistakes: at this age, athletes do not like to take risks, and you should not expect the match to be especially spectacular. Athletes can play the ball for a long time and simply throw it across the field. Thanks to experience, they can wait a long time and patiently wait for the right moment to attack and beat the opponent. Bets are usually placed on their protracted draws.
Age category from 31 years old: veterans of the high-class game, long rally and competition
This group consists of the players who have long become professionals in their field and have achieved universal recognition. They can be called tennis grandmasters: they act accurately and think ahead of every move like outstanding chess players. Their matches are very reminiscent of a chess game – there is no place for mistakes and emotions, only cold headed analysis. When veterans play, they gather the most spectators and always demonstrate the highest skill level. The following features distinguish their matches:
– in the first serve, the ball always hits the target: the professionals understand that the first ball gives an undeniable advantage in the game. Players use their time very rationally on their first try. They usually land on the first square, which gives them the perfect opportunity to lead.
– the competitions are always drawn out: a professional can be distinguished from an amateur and a beginner by patience and endurance. They never force things and plays at a slow pace, gradually weakening and exhausting the opponent. However, older players have worse serve and less chance of winning points in the draw. Even regular multi-set games can last over three hours and be a serious challenge for competitors.
Young player vs veteran: who is better to bet on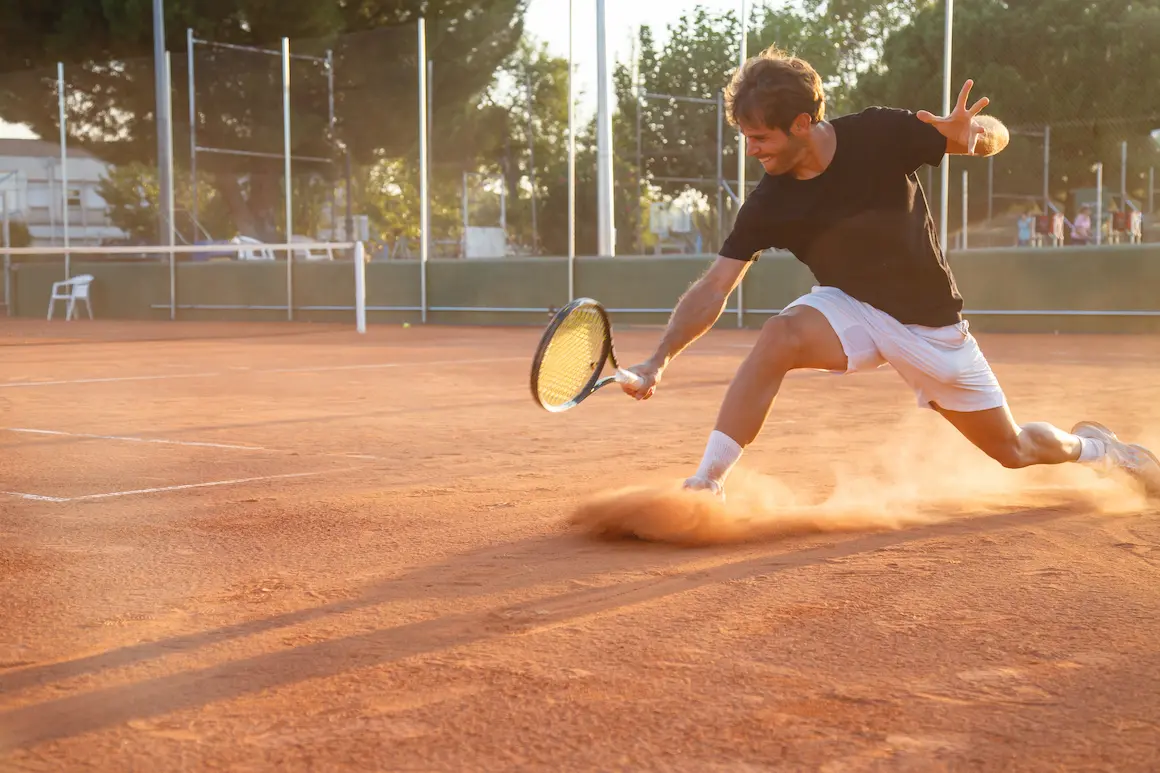 Tennis is a sport in which age plays a very important role. Each age group has its own characteristics, pros and cons. Experienced tennis players feel comfortable on clay and grass surfaces, while young players prefer hard. It is worth noting that young talents are gradually becoming a new trend: they play at the opening of the season and even become winners in Grand Slam tournaments. They have a lot of energy and ambition, which means they have a great chance of winning.
In any case, when you are planning to bet on a certain player, pay attention not only to their age but also to statistics, advantages and disadvantages, weather conditions and other features mentioned above.
In sports betting, it is very important to choose a bookmaker with a good reputation and license so that all your winnings and losses are fair and the analytics are objective.
Was this content helpful?
Thank you for your feedback! We will do our best to improve this content!