Perhaps every MMA fights viewer has heard of Paddy Pimblett, famous for his scandalous personality. Many fans and experts have noticed that the athlete is obviously copying the great Conor McGregor. The fact is that he allows himself to get involved in various scandals and altercations, pretending to be such a "tough guy" more often than others. And it is clear that Paddy's efforts are not in vain. After all, he has performed at the UFC only once, and many already know his name. Of course, not everyone approves of the fighter's behaviour – one has to bear responsibility for their actions and words. But so far, this hasn't stopped Pimblett from doing what he wants.
By the way, Pimblett's middle name is Patrick. Paddy Patrick was born in 1995 in Liverpool. He first became interested in MMA at 14 and immediately realised that this was his true purpose. Now, thirteen years later, he is the former featherweight champion. Paddy Pimblett is one of the biggest rising stars in the UFC. His first fight as part of this organisation took place in September 2021. Not only does he have a truly impressive 18-3 professional record, but he's also a talented chatterbox, an impressive entertainer and performer. Of course, these results are very attractive for those who like to bet on MMA.
A fight in a hotel
Let's look at one example of Paddy Pimblett's scandalousness. At the UFC tournament in London, Patrick had an argument with Ilia Topuria when a bottle of hand sanitiser was thrown at the Georgian fighter. During the argument, they started trading blows, and it quickly escalated into a real nightmare. It was unclear why the two UFC fighters fought right in the hotel lobby, but Paddy recently expressed his point of view in an interview. He said that the enemy clearly had the "little man" syndrome. As a result, both fighters feel insulted, and the conflict remains unresolved today. So far, the two UFC fighters have no plans to fight each other in the octagon, but the organisation may be interested in arranging that in the future.
Soon after that, the fighter from Georgia commented on the incident as well. He said that Paddy Pimblett has absolutely no respect for a foreign country, its traditions and culture. This attitude leads to disrespectful and even childish behaviour towards athletes from other countries. Ilia said that he really does not understand how one can be like this at the age of 27; it must be because Paddy wasn't properly raised and taught respect. The Georgian also admitted that if it were not for his team's efforts, it is unknown whether this Briton would be alive now.
Spectators who started betting on sports recently may not fully understand the essence of the ongoing conflict. The thing is that last autumn, Patrick managed to be rude and ruin relations with another Georgian athlete, Guram Kutateladze. Paddy did not watch his language at all and, for some reason, mentioned a hot-button issue: the military conflict between Georgia and Russia. Even the fighter's head coach cannot explain why he did this.
By the way, the experts did a short interview with him to ask about the incident. And here's what they managed to find out: the reason is not personal enmity but Pimblett's temper. He often talks without thinking at all, his words come out unconsciously, and the athlete himself often feels ashamed of them. However, the opponents and their teams do not care about that. Many say that the damage is already done – it can't be reversed. Indeed, what has been said is already said. And besides, no one would mind hearing Patrick apologise to at least one opponent. But it is unlikely to ever hear apologies from the scandalous Paddy.
Paddy Pimblett doesn't know how to apologize?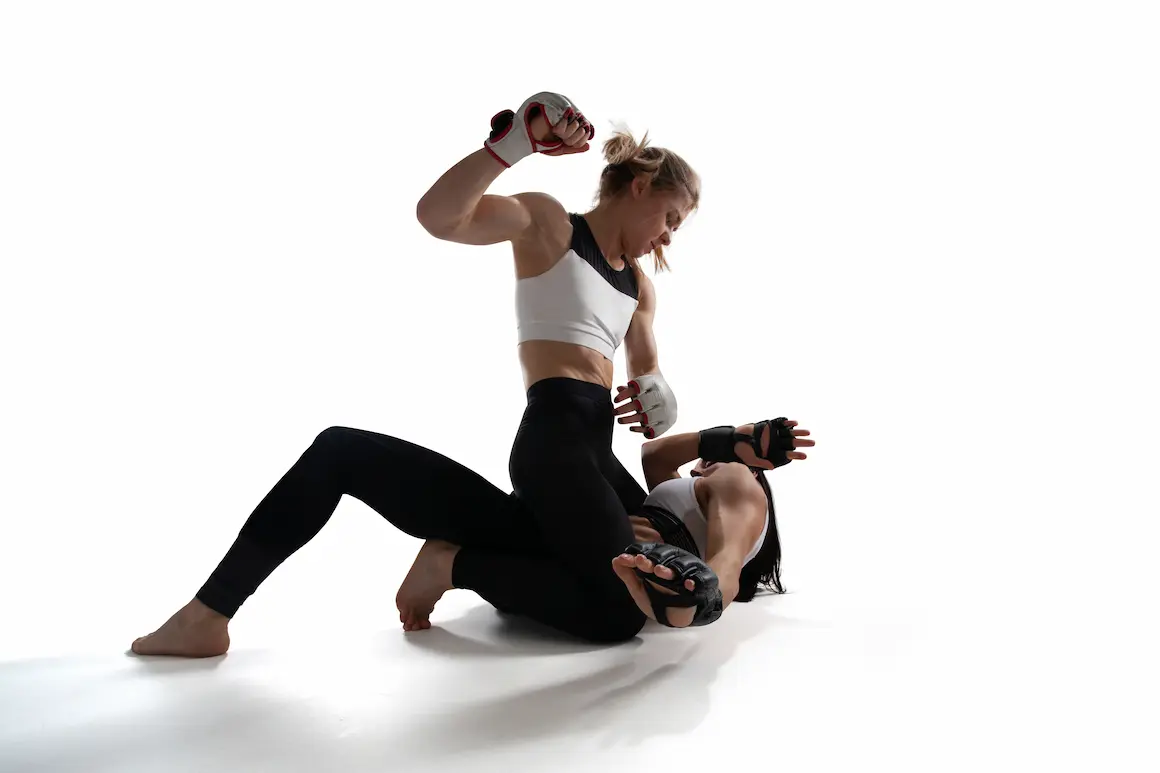 Later it turned out that two other fighters, Guram Kutateladze's countrymen, couldn't remain silent as well. These are Liana Jojua and the aforementioned Ilia Topuria. They decided to join forces against Patrick and start a war with him, at least on their social media platforms. This trinity stated their dissatisfaction and accusations, hoping for an immediate solution. These were as follows: racism, humiliating and offensive jokes and statements that a real apology should follow. However, we already know that there were none, and it is unlikely that there will be any.
Unexpectedly for everyone, Paddy Pimblett has removed virtually all his humiliating posts, jokes and much more from his social networks. Of course, there was no public speech explaining his actions and behaviour, and, more importantly, there were no apologies. After a while, the fighter made attempts at such actions by coming up with excuses and stating that at that time, he did not have all the information to express his critical opinion and make jokes.
As mentioned above, at the moment, the two members of the UFC sports organisation do not have plans to fight against each other, despite the open conflict. The professionals are confident that this fight will be announced soon. Because this is simply impossible to miss this opportunity to watch a legendary and exciting fight between two enemies. It is extremely difficult to predict the results, but one thing is certain: the opponents will be very aggressive towards each other.
To date, the UFC leadership is not willing to bring them together, as they are worried there's a true threat to life. This is why the Georgian and the British will compete at the same MMA championship, but not against each other. The organisers will literally do everything to avoid the two fighters meeting in the corridor, and even more so in the octagon. Their opinion on this matter is unequivocal: athletes should be given time to prepare physically and morally for the next six months. The players need to take a breath and reduce the heat of the conflict. After all, we all know that time heals, so maybe it will be true about this situation as well. But according to experts, the fight will be long, painful and difficult for everyone. Loyal fans can only hope and wait for this great day.
Was this content helpful?
Thank you for your feedback! We will do our best to improve this content!