If you like football and sports bets, you should check out this list of the 10 most unsuccessful football players in the history of world football.
8-10. Lothar Matthaus: 5 losses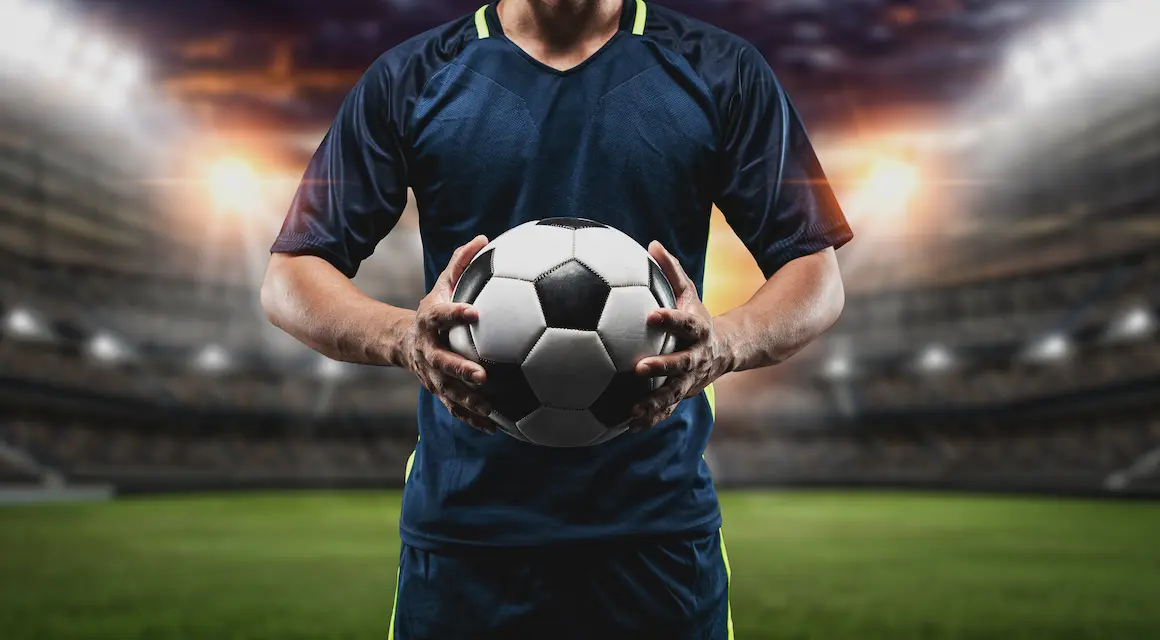 Matthaus is one of the best midfielders and, later, defenders in the history of modern German football. In 1990 Matthaus won the title of the world champion as part of a German team, but Germans lost the deciding matches in their previous two attempts in 1982 and 1986.
Another highly painful loss in Matthaus's career is Manchester United's fiasco during Champion's League 1998/99 final match with Bavaria. Then, Munich footballers were winning with a score of 1:0 up until the extra time, but Sheringham and Solskjær helped Alex Ferguson's team win. After the final whistle, Lotar and other "unbeatable Germans" fell powerless on the grass on Camp Nou.
8-10. Gonzalo Higuain
A 34-year-old Argentinian forward Gonzalo is an active professional football player because he has an active contract with Inter Miami until the end of this year. Throughout his career, he has won countless different titles. But there are no victories in Champion's League or World Championship among them, even though Higuain did participate in these championships.
First, Argentina lost to Germany in a deciding match of World Championship 2014. Messi, Higuain, Zabaleta, Mascherano, Lavezzi, Aguero and others were representing Germany. Then, in season 2016/17, Gonzalo played as part of Juventus and failed miserably in a match against Real Madrid in Champion's League finals with a score of 1:4. The Argentinian forward spent the entire game on the field but didn't manage to help his team in any way.
8-10. Anthony de Avila
De Avila has lost in finals four times as part of America from Cali (in years 1985, 1986, 1987, 1996) and once as part of Barcelona from Guayaquil (in 1998). Notably, neither America nor Barcelona ever won in Copa Libertadores, so Anthony can be considered a bad choice for them, but also they've never reached the heights they reached in the championship with him on the field…
7. Arjen Robben
A brilliant Dutch winger Robben has a record of winning in the Champion's League with Bavaria and two victories in the English Premier League with Chelsea. But these teams also lost a lot of deciding games with him in the team.
The most difficult memory for Robben is probably the year 2010. In May, his team, Bavaria, lost the finals of Champion's League against Inter (0:2). One and a half months later, the Dutch national team with him as one of the players reached the deciding match of the World Championship in South Africa, but he didn't succeed there either. Orange have lost to Spain during the extra time (0:1). Moreover, Bavaria with him in the team reached the finals of another Champions League in 2012 but he lost yet again, this time to Chelsea during penalties. A year later, in 2013, Arjen has finally celebrated his triumph in the most prestigious team tournament in Europe when Bavaria won against Dortmund's Borussia, where Robben scored a deciding goal (2:1).
6. Michael Ballack
Ballack can be called one of the best German midfielders of the past decades. This football player managed to establish a fantastic career. He has grown from Chemnitzer to Kaiserslautern, from Bayern to Bavaria and Chelsea. As a result, Michael has won the German championship 4 times and won the English championship once but never managed to tame the Champions League.
It's important to note that Ballack played in the finals of the most prestigious football competitions. Michael lost in deciding matches of Champions League twice (with Bayern in 2002 and with Chelsea in 2008), once in world championship finals (year 2002) and Europe championship (year 2008).
5. Patrice Evra
The career of the French left fullback called Evra was bright. He played in 8 different teams in Italy, France, and England, and participated in 81 games as part of his national team. He also has multiple different trophies, both personal and team.
Evra saw the golden times of Manchester United and took part in them becoming the champions of England 5 times, as well as won in the Champions League and club world championship in 2008. Then he switched to Juventus, where he also won 5 trophies, including two championships. But Patrice also lost a lot when his team left the field as losers 9 times. The most prominent losses for Evra were, of course, a fiasco in Euro-2016 in France, where he participated with Portugal, and 4 losses in the deciding matches in Champions League.
4. Javier Mascherano
The main loss in Mascherano's career is the aforementioned world championship in 2014 against Germany. By the way, Javier, same as Gonzalo Higuain, who we mentioned earlier, played as part of the starting line-up but unlike his partner, spent the entire match on the field, which amounted to 90 minutes plus half an hour that was required to determine the winner.
In terms of clubs, Mascherano's career was intense. He had played for 2 European grands and won 19 trophies as part of Barcelona, including 2 Champions League. However, he did lose his first European cup finals in 2007 with Liverpool, where he lost to Milan (1:2). His 4 losses with Argentina in the America Cup finals will also be remembered as some of Javier's serious disappointments…
3. Lionel Messi
The greatest player in the history of Barcelona and world football left the field as a loser during different tournaments as part of Argentina. This happened during World Championship-2014, as well as during a series of losses in deciding matches of America Cup, which he only managed to win last year, on his fifth try!
1-2. Gianluigi Buffon
A legendary Italian goalkeeper had agreed to go through a sort of purgatory of Serie B with Juventus, where they were sent to for participating in fixed matches. He is a symbol of Turin's football for the past two decades. He has encountered many things in his career: loud victories and devastating losses. The former include 10 champion titles in Italy, as well as the national team's triumph during the world championship in 2006, while the latter…
The most unpleasant loss in the finals for Buffon was probably fiasco at Euro-2012 when Italians were destroyed by Spain (0:4), right when Gianluigi was team captain.
1-2. Paolo Maldini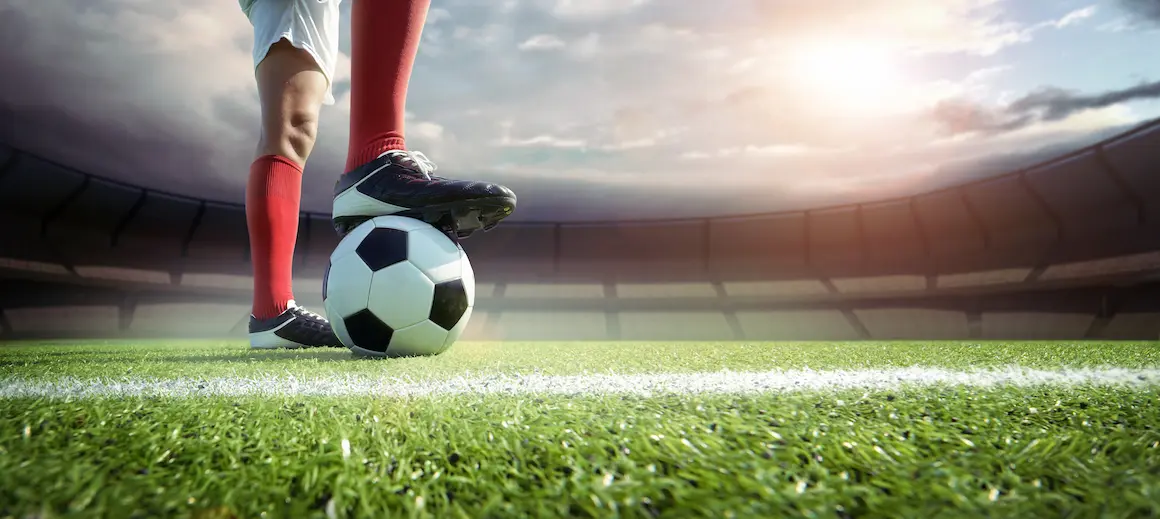 Paolo Maldini is Milan's and the Italian national team's legend. As a part of the former, he became country champion 7 times, won in the Champions League 5 times, as well as won several equally important trophies. But Paolo didn't win anything with the national team, even though he was close to it 4 times (twice at world championships and European championships).
The first thing that comes to mind is the Italians' loss during the World Championship-1994 finals in the USA and World Championship-2000 finals in Belgium and Netherlands. In both cases, Maldini performed as part of starting line-up and spent the entirety of both matches on the field, but… Moreover, despite 5 victories in Champions League, Maldini has the record of 3 losses in deciding matches if this tournament, in 1993, 1995, and 2005.

Kristaps is an expert in the field of online casinos. Over time he has found himself as a gambling critic and analyst.
More info on kristapsgauja