Poker has long ceased to be an ordinary card game. This is a whole era, a way of life for those who chose poker as their profession. Incredible excitement, continuous attempts to become even better at it, and the opportunity to get a good amount of money for your work have created serious competition in the gambling industry. And this applies to both casinos and professional players.
The potential of gambling establishments is growing every day. Players have the opportunity to visit an online casino in any place and at any time. The choice of slots, card games and lotteries is often even greater than in land-based ones. In addition, almost all well-known casinos offer online visitors a bonus program. These bonuses vary significantly, and the player has a chance to choose the one that fits them most.
Not so long ago, top-class online casinos introduced virtual reality developments into their software. Of course, this feature is not available to all visitors and requires additional preparation. However, it does prove that casinos are taking it to the next level.
In poker, the requirements for a professional and an amateur are entirely different. If the player's primary goal is to have a great time at the table, enjoy the festive atmosphere, and pleasant company, superficial knowledge of the game rules will be enough for them. But luck and emotionality fade into the background for a player who has chosen poker as an additional or primary source of income.
Each player can choose the best type of poker that they want to improve their skills in. Online poker also has many variations. The most popular one is Zoom Poker. Its main advantages are the high speed of the game, the "fast fold" function and relative simplicity. The player who folded does not need to wait until the end of the game: one click of the button and the game starts at the new table. In addition, one player can be present at four tables simultaneously. If the game doesn't go according to plan, the player can fold and start a new game at any time.
Online poker has simpler game tactics compared to the classic one. For a full-scale professional game, it is vital to be personally present at the table: ​​the correct assessment of facial expressions, movements and direct communication between the players allows you to understand the situation correctly and get more information. In the online version, no one thinks the game through in advance. The emphasis is placed on understandable and straightforward actions. This game is more about speed.
In poker, as in any other profession, it is necessary to spend time, effort, and money before seeing the first results and achievements. In a game with experienced players, you quickly realize that you need much more than just luck and talent. If you're serious about pursuing a professional poker path, it's worth checking out the advice of those whose results are noteworthy.
Goal, motivation and attitude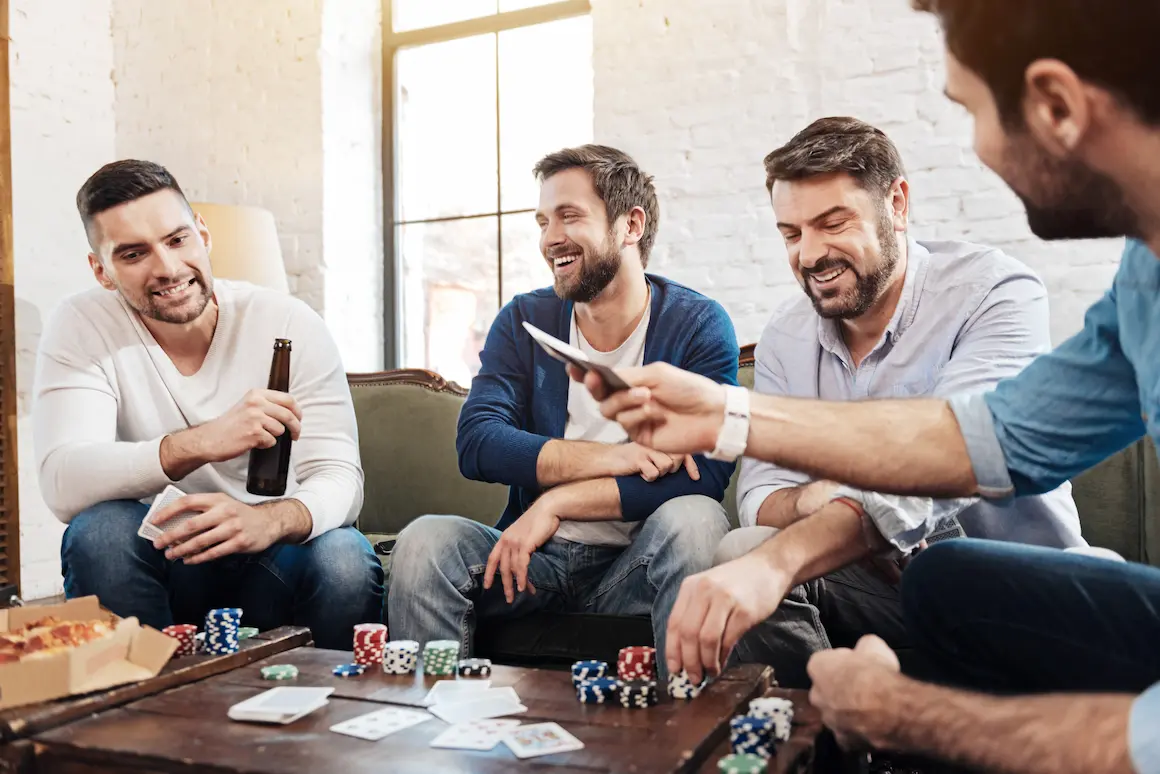 To choose a goal is to determine the path to its achievement. If the goal is to win money, it is unlikely that you will become a truly successful player. Usually, in this case, the frequent visitor of the poker room sticks to a particular strategy and does not try to master new, more complex options. The game can be successful until the moment they start playing against a real professional, not an amateur. Often, it is not difficult to identify a player with stereotyped behaviour, and all the weaknesses of such a game become obvious.
If the goal is self-realization and improvement of already acquired skills, there is a chance to become a strong player. In this case, you can look at reliable information sources. These can be books, online articles, and even mastery courses. Books mainly offer a theoretical base, sometimes going through and explaining the most likely combinations with examples. It is possible to find answers to common questions and practical advice on special forums and websites. A specially designed software will help highlight the game's main points, find tactical errors, and work out difficult situations.
Decent preparation usually takes a lot of time. So, it would help if you were prepared for the fact that the first successes will not happen immediately. Self-discipline plays a vital role in this case. You must constantly work to improve your skills.
Using the tactics
All players must get acquainted with the fundamental theory of poker. Even if this knowledge does not determine your actions, it will help you understand the behaviour of your opponents.
The world of gambling entertainment does not stand still. This is one of the most volatile industries, and you need to be constantly aware of what is happening. Specialists in card games continually develop and implement new, accessible, and winning strategies for playing the game. When the players play against each other, in most cases, it is the more experienced and savvy ones that win.
It's great if you have perfectly mastered the use of bluff: exactly when in which situations and how to use it against your opponents at the card table. It's great to use the seating position at the table to your advantage: evaluate your hand the hands of the players on the sides and make the right decision.
However, it will be helpful to get acquainted with more complex criteria. Blocker and unblocker cards, when used correctly, get more information about the opponent's cards than just behavioural analysis. They also determine the choice of a hand for a bluff, a hand for a call and a fold at the right time.
Correct assessment of the game situation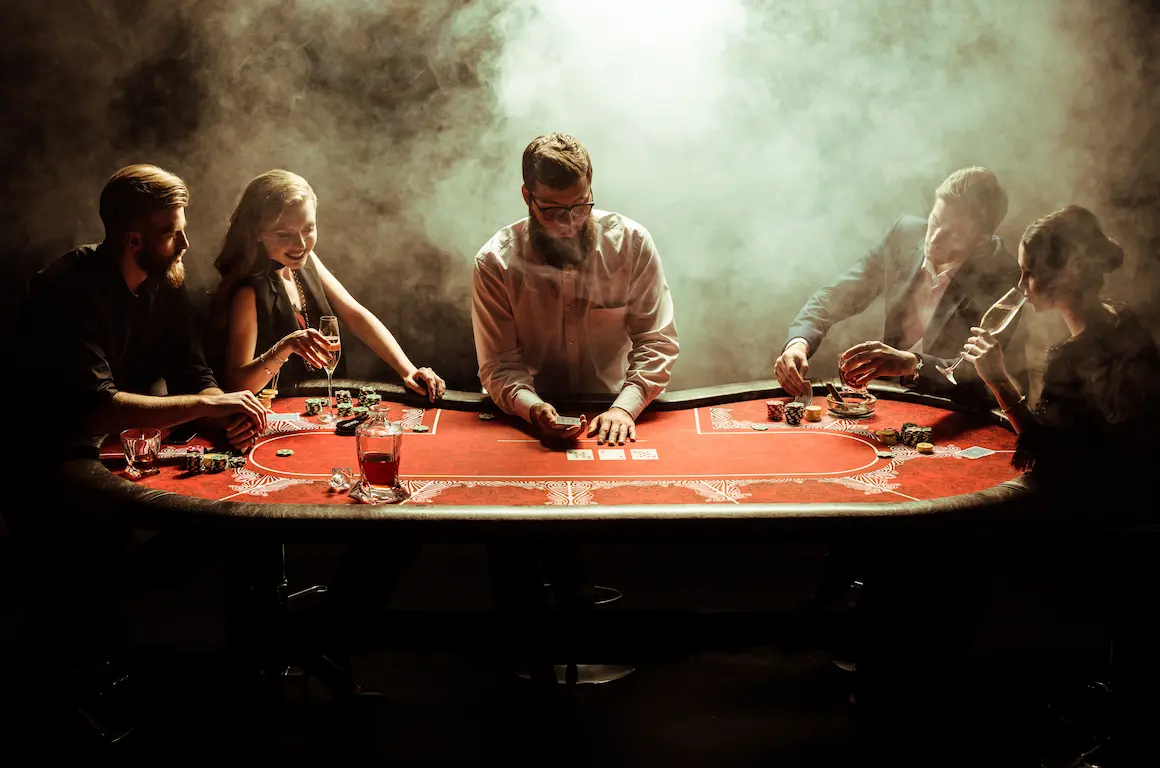 Poker is a game of chance, which means that to achieve success, a player will need remarkable willpower to suppress the desire to win back the money right here and now. For a professional, the main thing is strategy and analysis, certainly not a simple hope for luck.
Before the game, it is better to determine your pot in advance – that is, the money you can afford to lose. If the player is nervous about spending more than they can afford, all the calculations and strategies of the game will be useless.
It will be helpful if you manage to master the basics of behavioural psychology. This will help not only to find out about the opponent's plans in advance but also to keep your non-verbal signs to yourself and avoid disclosing more than you wish.

Kristaps is an expert in the field of online casinos. Over time he has found himself as a gambling critic and analyst.
More info on kristapsgauja